"The Holy Land of Industrialism": rethinking the Industrial Revolution
Wed 25 Sep 2019, 18:30 - 19:45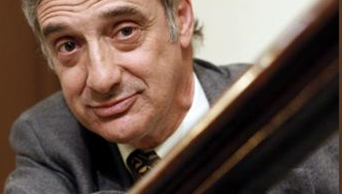 Venue

The British Academy, 10-11 Carlton House Terrace, London, SW1Y 5AH
Despite an enormous literature (and maybe because of it), there is little consensus as to why Britain was the first economy to experience the Industrial Revolution of the eighteenth century, and what singled it out to become the technological and economic leader of Europe for over a century. After a brief survey of the existing literature, the opinions of contemporaries on the matter will be presented, and shown to be more consistent with the evidence than the explanations of modern scholars.
Speaker: Professor Joel Mokyr FBA, Robert H Strotz Professor of Arts and Sciences; Professor of Economics and History, Northwestern University
Joel Mokyr has been the Robert H. Strotz Professor of Arts and Sciences and Professor of Economics and History at Northwestern University since 1994. He is currently Editor-in-Chief of Princeton's University Press's series in Economic History and is the author or editor of 15 books; his latest book is A Culture of Growth: Origins of the Modern Economy (Princeton University Press). In addition to being a Fellow of the British Academy, Joel is also a Fellow of the American Academy of Arts and Sciences, the Econometric Society, the Cliometric Society, the Italian Accademia dei Lincei and the Dutch Royal Academy. He is the winner of the 2006 Heineken Prize for History and the 2015 Balzan Prize for Economic History.
Chair: Professor Sir Tim Besley FBA, School Professor of Economics and Political Science; W Arthur Lewis Professor of Development Economics, London School of Economics
As this event is free, not everyone who registers for tickets attends. To make sure we have a full house we allocate more tickets than there are seats. We do our best to get the numbers right, but unfortunately we occasionally have to disappoint people. Admission is on a first come, first served basis, so please arrive in good time for the start of the event.
Listen to an audio recording of this event.
If you have any questions about this event, please refer to our Public Events FAQ. If your question is not answered, please email [email protected].
Sign up to our email newsletters