The art of typewriting
Tue 17 Nov 2020, 18:30 - 19:30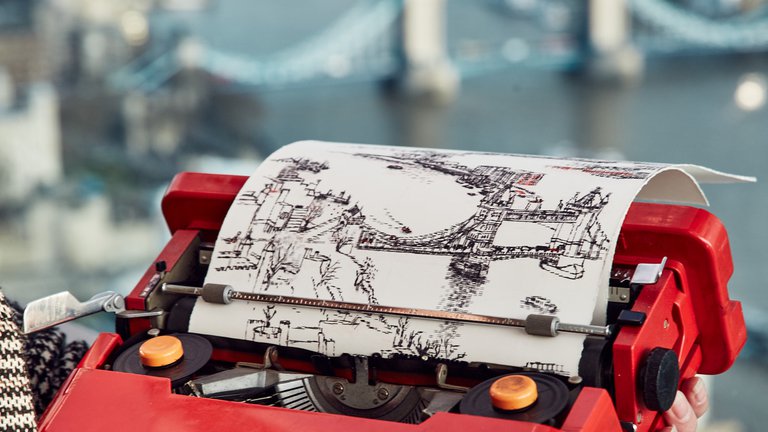 Venue

The British Academy on Zoom Webinar

Price

Free
Delve into the world of typewriter artists and musicians who have harnessed typing technology in unique and creative ways and discover the typewriter's early musical connections. Some of the earliest typewriter models used piano keys, and musical analogies like 'composing text' are still hidden in the language we use when talking about typing today. In this online performance and talk, learn how, with a little creativity, you can make music and art with typewriters, watch works of typewriter art take shape, and listen to a musical performance like no other!
Part of Being Human Festival, 12-22 November
#BeingHuman2020
Speakers:
Vaibhav Singh, Research Fellow in Typography & Graphic Communication, University of Reading
Keira Rathbone, Typewriter artist
Boston Typewriter Orchestra, Collective percussion ensemble
Chair:
Ghislaine Boddington, Creative Director, body>data>space; Reader in Digital Immersion, University of Greenwich; Studio Expert, BBC Digital Planet - BBC World Service
This event will have live subtitles provided by Stagetext, delivered by MyClearText
Free, booking required.
This event will take place online. The link to join the event will be sent to you in a confirmation email. A recording of this event will be added to our YouTube channel after the event has taken place. If you have any questions about this event please refer to our Public Events FAQs. If your question is not answered, please email [email protected].
Image: Typewriter art of Tower Bridge by Keira Rathbone. Photo by Alex Griffiths.
Sign up to our email newsletters