The untold stories of the Jewish women who became domestic servants in Britain to escape the Nazis
by Dr Jennifer Craig-Norton
19 Jul 2019
In April 1940, a young woman named Käthe Kupferberg sat down to write an account of the life-changing events she had experienced since she came to London as a refugee nine months earlier. Käthe was one of about 20,000 Jewish women who had come to Britain from Nazi-occupied lands in the late 1930s on domestic service visas. Escape for these women (a few accompanied by husbands) was predicated on their agreement to take employment as live-in servants in private British homes. Like most of these refugees, Käthe Kupferberg, a single woman in her early twenties, was ill-prepared for the low status and backbreaking work of a housemaid in a British household.
One refugee maid's reflections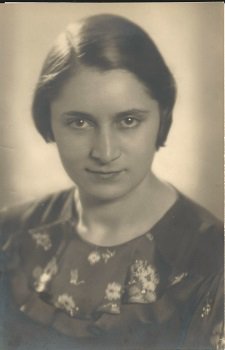 Käthe arrived from Leipzig, Germany, with only a small suitcase. In her diary, written as an extended letter to her family, she recalled all that she had "saved and purchased there on my own, and was sad about losing the fruits of all my labour there, the nice clothes and belongings I had earned myself". Even worse was having "to go to a strange land and start all over again… all seemed lost and forlorn to me". She recounted:
On Sundays, when I was free, I walked about outdoors, but this didn't make me any happier. I walked down strange streets and heard the voices of strangers and thought about my loved ones and dear friends back home, feeling… desperately alone here, so that suddenly a terrible wave of homesickness constricted my heart and I burst out in tears. I felt ashamed to be crying there out in the open, but I had nobody I could pour my heart out to.
Käthe's homesickness and loneliness was compounded by the situation she found herself in.
To add to my woes, [were] the increasingly strenuous tasks I had to perform in the household… I spent my days doing a great deal of hard work and feeling inconsolable. I cursed these rich people who didn't seem to have a shred of feeling or understanding for a single and unhappy woman… My friends and acquaintances from home should have seen me, how I was dressed up and "polished" when guests came to the house… A brown dress with cuffs and a little white apron and a dreadful little cap which I hated – I would have loved to just run away the first time I was made to work in this apparel.
The forgotten refugees
Käthe Kupferberg's diary, along with hundreds of testimonies, memoirs, letters and other documentation from refugee domestics, shows how much these women wanted to record their experiences as refugees and their feelings about having to become servants in British homes. Yet despite wide interest in the Holocaust, these sources have remained largely unexplored. Very little research has been done on these Jewish refugees and they are nearly absent from the national narratives that have formed around Britain's response to fascism, though they were the largest single group of refugees admitted into the UK in the interwar period.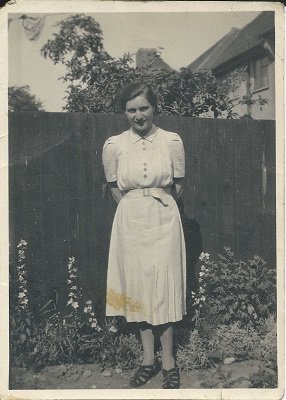 It is hardly surprising that the refugee domestics failed to garner the same kinds of laudatory accounts that have attached themselves to the Kindertransport and to the refugee academics and scientists who were brought to the UK in the same period. It would have been difficult to claim similar uncomplicated humanitarian motives for a quid pro quo arrangement in which thousands of women were offered rescue, but only on the condition that they labour away in private homes.
A fascinating study of refugees and British society
Nevertheless, 20,000 Jewish women were saved, and their stories provide a fascinating study of the refugee experience as well as of contemporary British society. For many, accepting a domestic post was part of a larger strategy for getting entire families out of danger and their reflections include the efforts they made to find help for parents and siblings and the devastating loss of family members whom they were unable to save. Many were mothers whose children came on Kindertransports, though domestic service meant they could not live together. Others were interned as enemy aliens, and some endured unwanted sexual advances, or suffered physical and emotional breakdowns.
Their reflections on their lives as servants in Jewish and non-Jewish homes, their adaptation to a new language, their adjustments to the hierarchies of class and labour, their experiences during the war and their relationships with the British people and their fellow refugees offer important insights into the economic, social and cultural changes taking place in Britain in the mid-20th century and through this ongoing research, their stories will finally be fully explored.
---
Dr Jennifer Craig-Norton is an Honorary Fellow at the Parkes Institute, University of Southampton. She received a British Academy Postdoctoral Fellowship in 2015. Her book The Kindertransport: Contesting Memory, was published by Indiana University Press in 2019. She is working on a book on Jewish refugee domestics.
Sign up to our email newsletters