Reimagining urban food systems after COVID-19
by Professor Nitya Rao and Charles Pryor
22 Jan 2021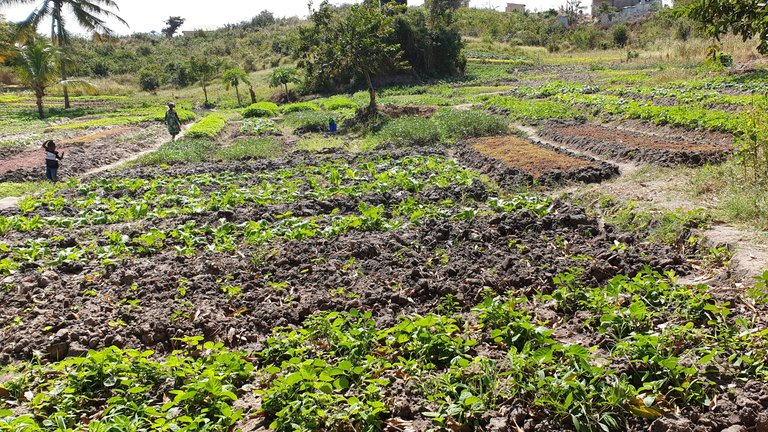 Rapid and unequal urbanisation in the Global South is marked by an increased demand for food supplies, employment and livelihoods, as well as social services. The COVID-19 pandemic and the national lockdowns that followed exposed the shortcomings of our dominant food regime, with concerns regarding its negative impact on both our environment and health. Globalised food systems, reliant on outsourcing food production to large agribusiness and multi-national corporations, have led over the years to the displacement of local food production. Consequently, consumers too are increasingly dependent on global markets for their food, with diminishing awareness about food production and processing.
As the COVID-19 pandemic advances, solutions are being sought to contain the infection, while avoiding a crisis of food and livelihood security for the world's poor and most vulnerable. The pandemic has disrupted the entire food system, particularly in low-income and developing countries: from constraints on agricultural production due to labour shortages and incomes losses, movement and trade of food due to transport closures and export restrictions, to significantly challenging people's ability to access an adequate supply of safe and nutritious fruit and vegetables. The number of hungry people globally is expected to rise by between 83-132 million, including 38-80 million people who live in low-income countries that are reliant on food imports.
In India, the nationwide lockdown caused serious disruptions to both the harvest and sales of perishable commodities, including the transportation of goods, processing and logistics. Consequently, the supply of fresh fruits and vegetables from suburban and rural areas to the cities has significantly slowed down. One survey of around 370 farmers across nine Indian states found that among those who had harvested produce in the 2020 season, 29% were still holding on to it; 13% had sold the harvest at throwaway prices and about 7% reported that they had to let the produce go to waste. In contrast, in Dar es Salaam, Tanzania, farmers are struggling to meet the increased demand for nutritious fruits and vegetables, and herbs, from local consumers seeking to boost their immunity against contracting COVID-19. As one farmer said:
Are you looking for these types of vegetables? You cannot get them easily, even if you get them the price is high because farmers are no longer working in the farms. They are afraid of Coronavirus; they are at home afraid of going to farms.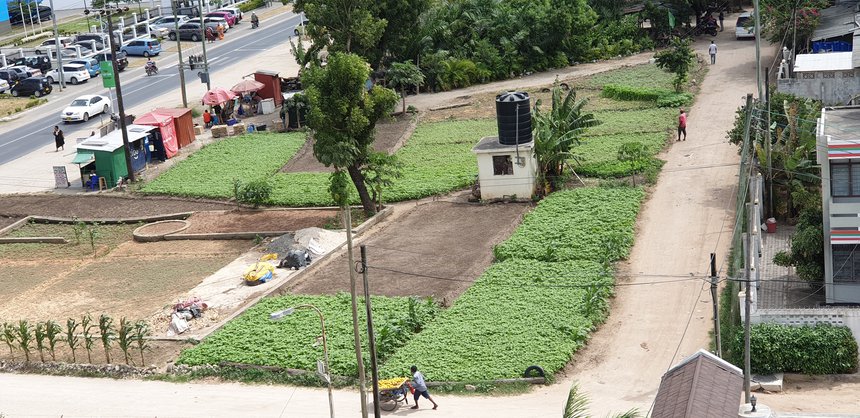 Responding to crisis – reimagining urban food systems in the Global South
Urban residents are now exploring the idea of growing their food, whether on rooftops, community allotments spaces, or in their backyards. While urban farming has been discussed for its potential in fostering urban biodiversity, maintaining air quality, regulating water, providing food and nutritional security to urbanites and improving the social quality of city spaces, it is now being conceived as a useful strategy in reimagining a more localised and resilient urban food system.
Our research in India and Tanzania confirms a renewed interest in urban and peri-urban agriculture amongst urban inhabitants to meet their daily food supply needs and better cope with shocks and disruptions to global food supply chains. Vinita (name changed), founder of a social enterprise that provides services for setting up urban edible gardens, stated that:
"The number of enquiries regarding urban food production doubled during the lockdown period. People are looking at empty spaces on their balconies and terraces and thinking why not have [a] few plants there. Few are also worried about stepping out to get vegetables and hence wanted to grow whatever they could in space available."
Urban agriculture is seen here as an opportunity to improve human wellbeing and urban sustainability.
The rapid urbanisation of the Global South is expected to increase the proliferation of 'mega-city problems', such as congestion, shrinking green spaces and increasing greenhouse gas emissions. In response, urban agriculture may provide resources for the expansion of green spaces, alongside contributing to the education and wellbeing of urban dwellers. An urban farmer from Pune, India said:
We have not purchased any vegetable or fruit from the market since the nation-wide lockdown was announced on 24th March… there was not even a single sparrow on the terrace before we started the garden seven years back, but over the years I have recorded 22 bird species.
Asha, a terrace farmer from Chennai, noted:
Spending more time in the garden, in the sun and fresh air, has helped my health. I get to connect with myself and learn so much.
In 'building back better', urban planning policies need to recognise the potential that urban agriculture offers to food self-sufficiency, protection of local biodiversity and strengthening sustainability of cities in the Global South.
---
Professor Nitya Rao is Professor of Gender and Development at the University of East Anglia. Charles Pryor is Research Assistant at the University of East Anglia.
This blog has been written with inputs from Parama Roy, Sheetal Patil, Betty Mntambo and the research team of the project 'Urban and Peri-urban agriculture as green infrastructure: implications on wellbeing and sustainability in the Global South'. The team thanks the British Academy for project funding received in 2019 under the Urban Infrastructures of Well-Being programme.
Lead image: Peri urban agriculture practiced by a group of widowers in Mbezi, Dar es Salaam, Tanzania. Photo by Ombeni Swai.
Sign up to our email newsletters