Professor Deborah Sugg Ryan: what makes an ideal home?
by Professor Deborah Sugg-Ryan
20 Mar 2017
My subject:
Art History & History (Design History)
About me:
My name is Deborah Sugg Ryan, and I am Professor of Design History and Theory and Associate Dean (Research) in the Faculty of Faculty of Creative and Cultural Industries at the University of Portsmouth.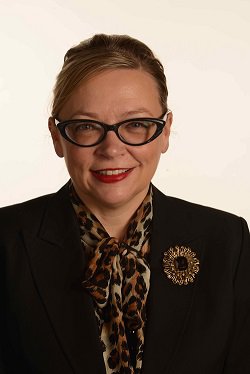 What is my research project?
I was awarded £53,785 for a 0.5 FTE Mid-Career Fellowship between 2012 and 2013 to explore the architecture, design and decoration of the 'ideal' home from the founding of the Ideal Home Show in 1908 to the present day. My research drew on and extended my 1993 Design Museum exhibition, Ideal Homes, my 1995 doctoral research and updated my 1997 popular monograph on the Ideal Home Show. I deepened my understanding of the representation of the 'ideal' home by exploring representations in novels, memoirs, advertisements, magazines and films as well as actual examples of suburban architecture and interiors.
My academic research explored the aspirations and tastes of suburban communities for domestic architecture and design that is both modern and nostalgic in the inter-war years. This was a period when homeownership became desirable and more affordable than any other time in English history. The research explained the emergence of a specifically suburban modernism, which looked backwards to the past while looking forward to the future. It investigated how modernity crept into the ideal home through the back door, via the kitchen where women embraced new technologies as well as ways of saving labour. It explored shifting constituencies of taste and social aspirations of inter-war consumers as a commercial culture of homemaking became established. In so doing, it stressed suburbanites' own agency as consumers, especially where they resisted and contested official notions of good taste and design.
The Fellowship also gave me the opportunity to update my knowledge of the Ideal Home Show from 1996 to the present day and exchange my interpretation of this data, together with my knowledge of the show's rich heritage, with its new owners Media-10 who acquired the brand in 2009. They were keen to learn from the show's past as they build the brand and expand it overseas. An unexpected outcome of the research was my role in helping to secure a new home for the archives of the Earls Court and Olympia exhibition centres, which included substantial material documenting the Ideal Home Show, at London Metropolitan Archives where they are currently being catalogued and made accessible to the public for the first time. My research reached a wider public when I was interviewed for the 'Hot Property' episode on the housebuilding industry for BBC2's documentary series Business Boomers.
The main outcome of the project is a single-authored monograph, Ideal Homes, 1918-39: Design, Architecture and Suburban Modernity in England, whichwill be published by Manchester University Press in the Studies in Design and Material Culture series in 2018. One of the conference papers I gave reflected on my Design Museum exhibition and was published as 'Towards an Uncensored History of Design: Ideal Homes and Constance Spry at London's Design Museum', in Liz Farrelly and Joanna Weddell (eds) Design Objects and the Museum (Bloomsbury Academic 2016).
How my British Academy award helped me: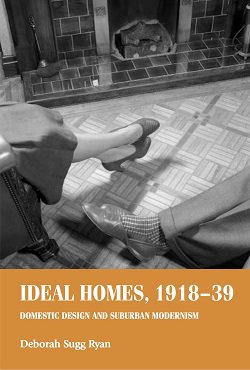 At the time I was awarded the Fellowship, I had a fractional (0.5 FTE) post as a senior lecturer at Falmouth University. Having worked part-time for many years due to family responsibilities and the after effects of a serious illness, I had missed-out on research opportunities and had never had study leave. My far-flung location in Cornwall also brought additional challenges with travel, resources and networking. My funding from the British Academy enabled me to focus on my research, away from my normal teaching and administrative work.
During my Mid-Career Fellowship I was able to undertake extensive archival and library research in London and elsewhere, which transformed my project. It also allowed me to disseminate my research and symposia and conferences, reconnect with my research networks and make new connections. I now have a new network with whom I am working on external funding bids. The award also gave external recognition of the quality of my research and was a key component of my successful application for promotion to Associate Professor in 2013 and securing my current senior post as Professor and Associate Dean (Research) at the University of Portsmouth in 2016. I am currently writing Kitchen, a monograph for Reaktion in their Objekt series, which was developed out of the research I did for the Fellowship. Finally, my Fellowship was warmly received by the wider Design History academic community who saw it as recognition of the discipline.
Sign up to our email newsletters