Dr Maria Limon
Maria Limon is Postdoctoral Researcher at the University of Seville, Spain. For the duration of her Visiting Fellowship she will be hosted by the University of Reading.
Project status

Ongoing

Programmes

Departments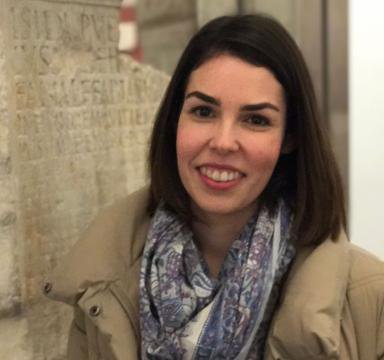 Dr Limon's research focuses on Latin verse inscriptions. Engraving words into stones is difficult, and, as the modern term 'lapidary' implies, it is for that reason that Roman inscriptions are usually short and pithy. Verse inscriptions, however, make the exception from this rule.
Spanning the Roman Empire from the third century BC onwards, geographically and chronologically, this form of verbal art is increasingly understood as a cultural practice typical of Rome's lower classes. 
Dr Limon's aim is to analyse what meaning and significance was assigned to the production of an inscription in verse; what judgements were passed by society on encounters with poems on stone; and how individuals justified their engagement with this genre. It is expected that the result of the project will substantially enhance understanding of Rome's epigraphical habit as well as of Rome's lower-class aesthetics.
Sign up to our email newsletters