Dr Laura Murphy
Laura Murphy is Associate Professor of English and Director of the Modern Slavery Research Project at Loyola University, USA. For the duration of her Visiting Fellowship she is hosted by the University of Nottingham.
Project status

Ongoing

Programmes

Departments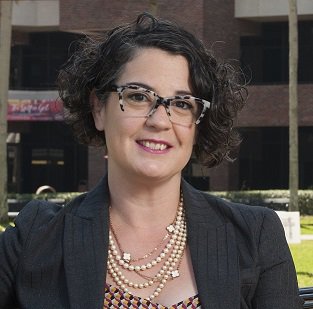 During her time in the UK, Dr Murphy will collaborate with the University of Nottingham's transdisciplinary Rights Lab on Modern Slavery and the School of English, as she prepares a manuscript on 21st-century slave revolts and contributes to the development of an archive of modern slave narratives. The monograph will analyse the strategies of grassroots resistance to modern slavery and the conceptions of freedom that emerge from that resistance.
Dr Murphy's collaboration with the Rights Lab at Nottingham will involve the exchange of research methods for big data digital analysis of slave narratives that will lead to the development of a 'Voices for Freedom' public online archive. 
Sign up to our email newsletters