Dr Himanshu Himanshu
Himanshu Himanshu is currently Associate Professor at the Centre for Economic Studies and Planning, Jawaharlal Nehru University, India. For the duration of his Visiting Fellowship he is hosted by Bournemouth University.
Project status

Ongoing

Programmes

Departments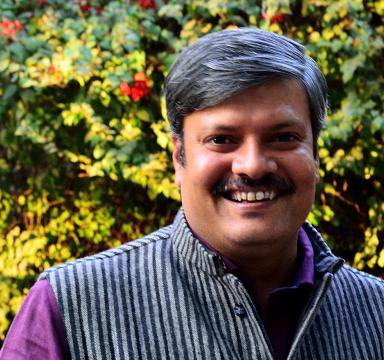 Dr Himanshu is a Development Economist with an interest in issues related to poverty, inequality, employment, food security and agrarian change.
As part of his Visiting Fellowship, he will extend the analysis of his work on the Palanpur village surveys. Palanpur is a north Indian village which has been surveyed seven times, once in every decade starting 1957-58. Dr. Himanshu has been associated with the project since 2007 when he led the India part of the sixth (2008-10) and seventh round (2015) survey of the village. 
His analysis of the village so far suggests a process of acceleration in non-farm employment accompanied by increasing inequality along with reduced poverty and greater mobility among the disadvantaged castes. The project's plan is to examine these trends in the context of a changing rural landscape in a growing Indian economy. These changes will be examined from a broader perspective of economic, social and political change in India, with a focus on the changing caste, kinship and institutional structure of the village.
Sign up to our email newsletters