Dr Cristian Mondello
Cristian Mondello is an assistant in the Department of Roman History and Ancient Numismatics at the University of Messina, Italy. For the duration of his Visiting Fellowship he is hosted by the University of Warwick.
Project status

Ongoing

Programmes

Departments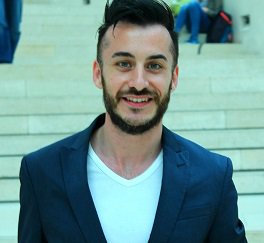 Dr Mondello specialises in Roman History and Historiography. He has contributed to the development of the web application DIANA (Digital Iconographic Atlas of Numismatics in Antiquity) created by the University of Messina. In 2016, his doctoral dissertation on the reception of classical sources by Eusebius of Caesarea was awarded the research prize in Ancient History, 'Premio Anassilaos Ricerca', by the Associazione Culturale Anassilaos.
During his time in the UK, Dr Mondello will be working in the context of the ERC-funded Token Communities in the Ancient Mediterranean project led by Dr Clare Rowan. He will be conducting research on the tokens of the Roman West and their connections with society, religion and culture in late antiquity.
Sign up to our email newsletters