Dr Barnita Bagchi
Barnita Bagchi teaches and researches Comparative Literature at the University of Utrecht, Netherlands. For the duration of her Visiting Fellowship she is hosted by Lancaster University.
Project status

Ongoing

Programmes

Departments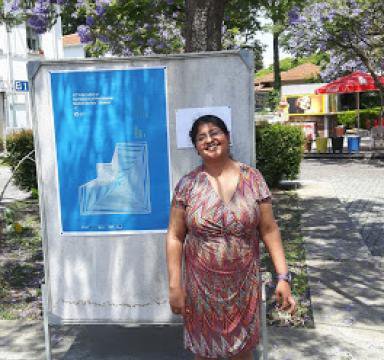 Dr Bagchi's research investigates mobilities in transcultural utopian imagination in early 20th century India and Britain. Writings by South Asian, Indian, transcultural writer and community-builder Rabindranath Tagore, 1861-1941, and his entanglements and exchanges with British social dreaming in 1930-32 are at the centre. Tagore's colleagues and associates M.K. Gandhi and C.F. Andrews, fellow-utopians, as well as John Ruskin, who influenced Gandhi, also figure prominently.
In addition to her research and teaching, Dr Bagchi's publications are on utopian and dystopian writing and practice, women's writing in modern South Asia and Britain, and histories of education in transnational and transcultural contexts. She also directs the Utrecht Utopia Network.
Sign up to our email newsletters