Wiley Prize in Economics
The Wiley Prize in Economics, worth £5,000, was awarded annually for achievement in research by an outstanding early career economist.
The award was sponsored by Wiley, a publishing house that has been helping people and organisations develop their skills and knowledge for over 200 years . The prize was awarded between 2013 and 2018.
---
2018 winner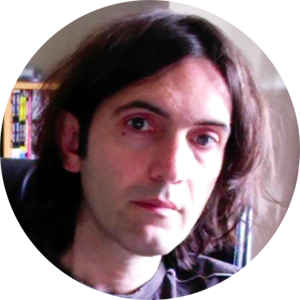 Mirko Draca is an Associate Professor at Warwick University's Department of Economics and a Research Associate at the LSE's Centre for Economic Performance and Warwick's CAGE research centre. He is also the Theme Leader for the 'Changing Nature of Work" research programme at the Alan Turing Institute. His research has covered issues such as the economics of crime, the impacts of trade and the political economy of US lobbying. His latest work evaluates the effectiveness of sanctions targeting in Iran and the dynamics of political polarisation across North America and Western Europe. Mirko studied for his Phd at UCL and his work has been published in journals such as the American Economic Review and the Review of Economic Studies. He was born in Wooloongabba, Brisbane and raised in Queensland, Australia.
"I'm very honoured, pleased and excited to receive the Wiley Prize in Economics. It feels very satisfying to have made a contribution to the flourishing and energetic UK economics research community."
- Mirko Draca
---
Previous winners
2017 Dr Matthew Elliott, University of Cambridge
2016  Professor James Fenske, University of Warwick
2015  Dr Johannes Spinnewijn, London School of Economics and Political Science
2014  Dr Vasco Carvalho, University of Cambridge
2013  Professor Philipp Kircher, University of Edinburgh
Sign up to our email newsletters