Vaccine hesitancy threatens to undermine pandemic response
10 Nov 2020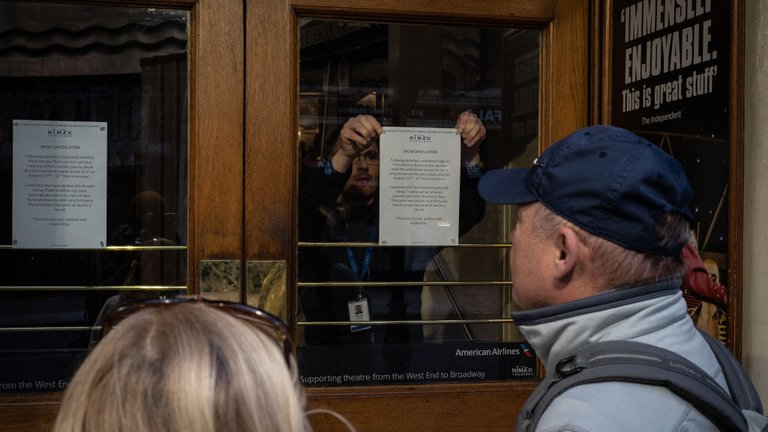 An 80% take up of a COVID-19 vaccine could be necessary to protect the community but, given the scale and complexity of the task, vaccines will not be a silver bullet, according to a report published today by the British Academy and the Royal Society for the SET-C (Science in Emergencies Tasking: COVID-19) group.
The author of COVID-19 vaccine deployment, Oxford Professor Melinda Mills FBA, calls for a "frank conversation" with the public to manage expectations that life will not immediately get back to normal when vaccines arrive. An open dialogue is critical to build public support about who has priority, address fears about safety, communicate complex information about multiple vaccines and counter misinformation and public complacency.
The rapid review focuses on behavioural aspects of deployment, suggesting government should begin to tackle these challenges immediately to ensure effective vaccine coverage. It makes the following policy recommendations:
Start an open, transparent dialogue over vaccine deployment with the general public to address uncertainties about efficacy and safety and provide clarity on the longer timescale of vaccination roll-out to build support and understanding.
Make vaccinations convenient and build on existing immunisation programmes, such as ensuring they are available at weekends and evenings at GP surgeries and other appropriate sites, where GPs could identify those with comorbidities, log vaccinations or issue reminders. Centralised mass sites and roving teams are likely to be less effective.
Implement a decentralised local vaccination programme, with tool kits to support local authorities in community engagement including tailored, appealing, visual and multi-language messages to reach diverse populations and mobilise local communities.
Phased and ethical vaccine deployment, adopting transparent principles of priority groups and ensuring these are sufficiently debated with the public to build understanding – starting with age- and comorbidity-based priority groups, health and care workers but also looking beyond those groups to high-risk occupations (eg teachers, bus drivers, retail workers) and vulnerable groups in crowded situations (eg homeless, prisons).
Counter misinformation and fill real knowledge voids by empowering the public to spot and report misinformation, ensuring accountability for media companies to remove harmful information and punishing those who spread misinformation.
The need for reliable and engaging information is vital. According to the report, because of circulating misinformation and behavioural factors, around 36% of people in the UK say they are either uncertain (27%) or very unlikely (9%) to be vaccinated against the virus. The report also shows that recent levels of seasonal flu vaccinations can be low even amongst health care support staff (37%), doctors (40%) and in regions such as London.
Professor Melinda Mills FBA, Director of the Leverhulme Centre for Demographic Science at the University of Oxford and lead author of the report, said:
"Vaccines and vaccination are two very different things. To achieve the estimated 80% of uptake of the vaccine required for community protection, we need a serious, well-funded and community-based public engagement strategy.
"There needs to be a frank conversation with the public about just how long it will take and that things will not immediately go back to normal when vaccines arrive. We must learn from lessons of history and move away from the one-way provision of information and instead generate an open dialogue that addresses misinformation and does not dismiss people's real vaccine concerns and hesitancy. And critically, when the time comes, we need to make vaccination itself convenient."
Sign up to our email newsletters