The British Academy launches new Strategic Plan for 2023-2027 to champion humanities and social sciences
18 Apr 2023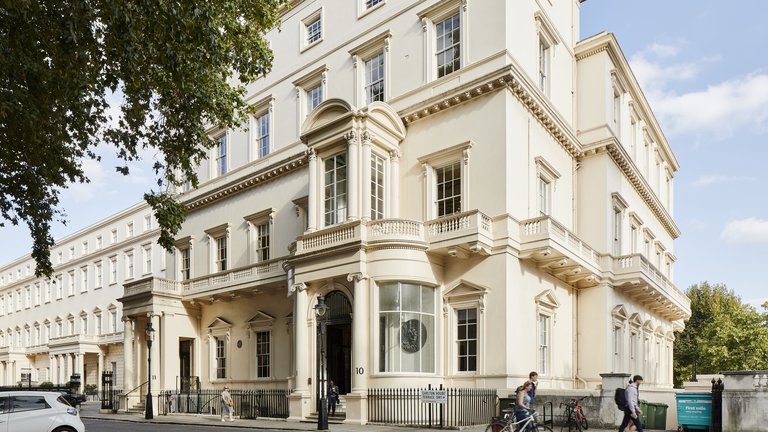 The British Academy has today launched its new Strategic Plan for 2023 to 2027, setting out its vision of putting the humanities and social sciences at the heart of understanding the world and shaping a brighter future.
The Academy believes that the complex challenges the world faces – from climate change to social cohesion – can only be addressed through the mobilisation of the SHAPE disciplines (Social Sciences, Humanities and Arts for People and the Economy). Through its fellowship of excellent scholars and funding of first-class research, the Academy plays a leading role in strengthening these disciplines.
The Academy has identified three strategic priorities for the next four years:
Strengthening and championing the humanities and social sciences
Mobilising our disciplines for the benefit of everyone
Opening up the Academy
These strategic priorities will guide the Academy's work over the next four years, including how it achieves its core objectives:
To invest in the very best researchers and research
To celebrate and promote the humanities and social sciences
To inform and enrich debate around society's greatest questions
To ensure sustained international engagement and collaboration
To make the most of our people, partnerships and resources to secure the Academy for the future.
Professor Julia Black, President of the British Academy, said:
"Addressing the unprecedented challenges that societies around the world face requires deep understandings of cultures, histories, geographies, languages, values, institutions, economies, behaviours, laws and beliefs – all of which are the subjects of the social sciences and humanities.
"This strategic plan sets out how over the next four years we want to strengthen knowledge and insights into peoples and societies across time and place and to share them widely with others so that people around the world can learn, progress and prosper wisely."
Sign up to our email newsletters