The British Academy announces funding for 13 interdisciplinary research projects exploring global order and disorder
18 Apr 2023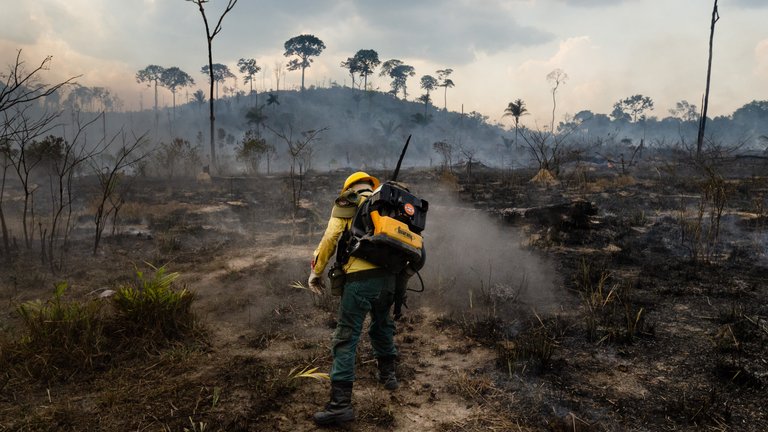 The British Academy has announced 13 new interdisciplinary research projects as part of the Knowledge Frontiers: International Interdisciplinary Research programme.
Funded by the Department for Science, Innovation and Technology (DSIT), the successful projects will bring together insights and perspectives from the SHAPE disciplines on the theme of 'Global Dis(Order)'.
The programme aims to support UK-based researchers at any career stage to develop and lead interdisciplinary research projects in collaboration with colleagues overseas.
From illicit labour and resource exploitation in the Brazilian Amazon, to environmental education practices in the Congo Basin, the research projects seek to strengthen understanding of global order and disorder through cross-disciplinary and multilingual partnerships.
The Knowledge Frontiers: International Interdisciplinary Research programme 2023 awardees include:
'Filmmaking and the Academy in Times of (Dis)Order: Deep Listening, Dialogue, Diffraction' - Dr David Archibald, University of Glasgow
'A New Democratic (Dis)Order: Race, Identity, and Political Mobilisation in France and the UK, c.1970-Present' - Dr Emile Chabal, University of Edinburgh
'The Rise of the Right-Against-Rights and Global (Dis)Order in Latin America and Beyond' - Professor Leigh Payne, University of Oxford
'Wetland Times' - Dr Nicola Thomas, Lancaster University
'Protest Project: An Analysis of Public Assembly Rights and Anti-Riot Technology in the UK, USA, and Brazil' - Professor Jonathan Havercroft, University of Southampton
'Closets in Conflict: Heteropatriarchal Backlash and the Struggle for LGBTQ+ Liberation in Lebanon and Palestine' - Dr Philip Proudfoot, Institute of Development Studies.
Sign up to our email newsletters