The British Academy announces 21 International Writing Workshops Alumni awards to support early career researchers
26 Apr 2023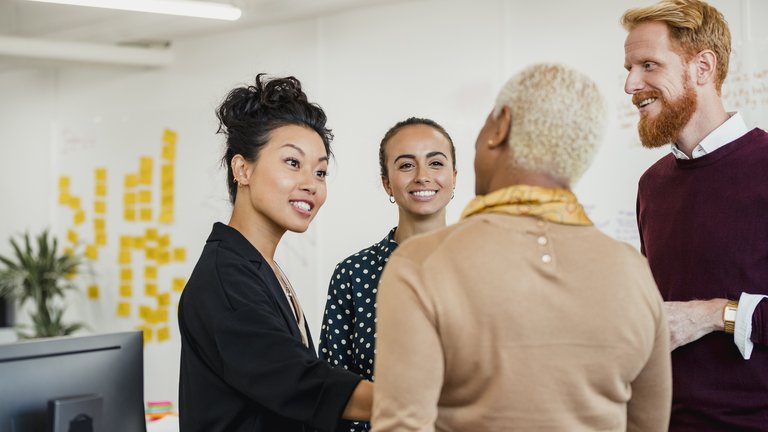 The British Academy has announced 21 International Writing Workshops awards to advance and build upon those completed in previous cohorts.
Funded by the Department for Science, Innovation and Technology, these workshops aim to further stimulate participants' professional networks, develop research partnerships, encourage skills development, provide advice on career development and promote the uptake of research from developing countries.
This year's programme includes workshops focusing on critical writing communities in Cameroon and Ethiopia and sustainable development in Southeast Asia. Alongside the workshops themselves, the awards fund pre-workshop preparation and follow-up activity.
The 2023 International Writing Workshops Alumni programme includes:
'Climate Change and Crisis: The Pakistan Publishing and Mentoring Workshop' - Dr Abrar Chaudhury, University of Oxford; Dr Umer Khayyam, National University of Sciences and Technology (NUST) Islamabad, Pakistan; Dr Fozia Parveen, Aga khan University (AKU), Pakistan; Dr Ariell Ahearn-Ligham, University of Oxford; Professor Lisa Schipper, University of Bonn; Dr Joshua Brown, University of Virginia; Dr Saher Hasnain, University of Oxford
'Publishing and Mentoring Workshop: Lagos in the World, the World in Lagos' - Dr Louisa Egbunike, Durham University; Dr Elizabeth Olayiwola, Kwara State University, Malete, Nigeria; Dr Carli Coetzee, International Africa Institute
'Decentering Knowledge and Training Opportunities: Supporting the Development of the Next Generation of Researchers in African Linguistics' - Dr Hannah Gibson, University of Essex; Dr David Barasa, Masinde Muliro University of Science and Technology; Professor Lutz Marten, SOAS University of London
'Social Welfare for Sustainable Development in Southeast Asia (Alumni and Expansion)' - Professor Neil Lunt, University of York; Professor Jaturong Boonyarattanasoontorn, Huachiew Chalermprakiet University; Professor David Engstrom, San Diego University; Dr Antonios Roumpakis, University of York; Dr Sophie Mackinder, University of York
'Building Research Capacity and Strengthening Partnerships of Syrian Researchers' - Dr Tom Parkinson, University of Kent; Dr Saad Alyamam, Sakarya Uygulamali Bilimler Universitesi; Dr Marion Heron, University of Surrey
'Language, Culture and Sustainable Community Development: Taking the Conversation Further' - Professor Julia Sallabank, School of Oriental and African Studies; Dr Sumittra Suraratdecha, Mahidol University, Thailand
'Writing for Sustainable Development: Developing, Mentoring and Strengthening African Grant and Research Writing for Publication' - Professor Juliet Thondhlana, University of Nottingham; Professor Evelyn Chiyevo Garwe, IBS University.
Sign up to our email newsletters