Studies published by British Academy shed light on urban violence in rapidly urbanising world
16 Jun 2021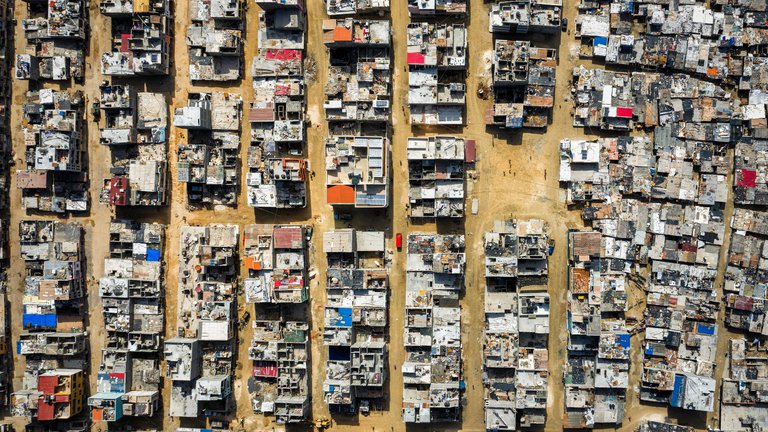 With the proportion of the world's population living in cities set to rise, the British Academy publishes a new collection of articles focused on urban violence, featuring contributions from policymakers and academic researchers from across the humanities and social sciences.
Eleven thought-provoking articles offer insights from a range of different perspectives – including first-hand experience from the International Red Cross and Red Crescent's Healthcare in Danger Initiative in Karachi and the Mayor of London's Violence reduction Unit – into the underlying characteristics and causes of urban violence across a range of historical and geographical contexts in both the Global North and South.
The publication draws on academic disciplines such as Geography, Archaeology, Anthropology as well as Film and Television Studies to explore how violence in ancient cities, colonial and postcolonial violence, the built environment, gendered violence, narratives of violence and the preservation of culture and heritage have shaped and continue to shape cities and violence in cities, as well as the lessons they might have for the future.
The publication follows a series of activities on the theme of urban violence carried by the British Academy since 2019. They include a Knowledge Frontiers Symposium on 'Urban violence' in collaboration with the Brazilian Academy of Sciences and a high-level panel on the topic of 'Access to services and infrastructures in the context of urban violence' held at the World Urban Forum in partnership with the International Committee of the Red Cross.
It also draws on the British Academy's international programmes on Urban Futures and Conflict, Stability and Security – funded by the UK's Department for Business, Energy & Industrial Strategy – and a series of roundtables on urban violence over two years, bringing together researchers, policymakers and practitioners.
Professor Simon Goldhill FBA, Foreign Secretary of the British Academy, said:
"The UN estimates that the world's urban populations will surpass 6 billion by 2045 and it has set a global goal of making cities and human settlements inclusive, safe, resilient and sustainable by 2030. Tackling urban violence – in all its visible and invisible forms – requires us to look closely at the underlying problems and characteristics of urban life. Research in the humanities and social sciences it crucial to understanding how we can make cities safer.
"These studies highlight the fact that effective public policy and community interventions can vary intensely, relative to time, place and scale. For example, interventions in the lives of young people – particularly those who have experienced trauma – can prevent violence in the future. Careful attention to both global and hyperlocal contexts by urban planners can help policymakers build better relationships among diverse communities. As cities grow, building on this research will be vital."
Sign up to our email newsletters