Scholars in humanities and social sciences share insights into local peace processes in collection of multi-disciplinary studies
3 Sep 2021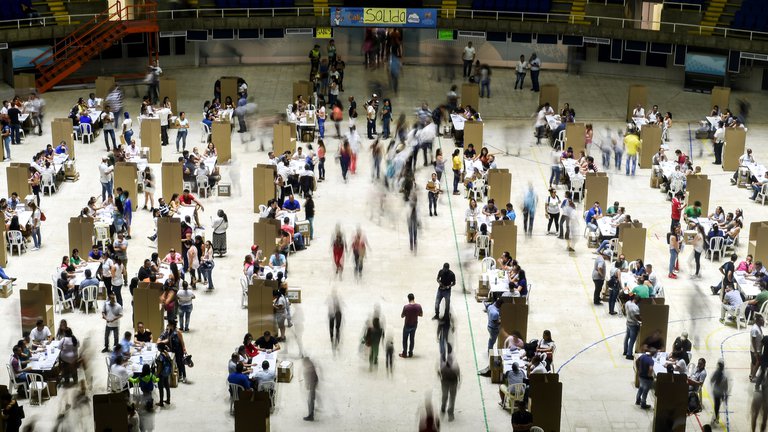 Policy specialists and academics in the humanities and social sciences highlight the role played by frequently overlooked forms of peace agreements in international peacebuilding in a new collection of essays published by the British Academy.
Contributors to the collection argue that a wide range of local peace agreements – including agreements in oral and other non-written forms, negotiated in minority languages or by local community leaders – merit greater attention for their potential as peacemaking tools.
They set out several recommendations for addressing some of the difficulties and failures of national peace processes by focusing on progress at a local level, arguing that nationwide military and political activities should be coordinated to ensure these do not undermine local commitments to peace processes.
The contributors argue that mediators of national peace processes could consider whether a country-wide mechanism of support for local peace initiatives in any national settlement could pave the way at a local level towards a national peace agreement. Historical analysis of conflicts – including Bosnia and South Sudan – shows national peace agreement efforts have always existed in parallel with local efforts.
This collection of studies emerged from a series of roundtables on Local Peace Processes that were convened as part of the British Academy's Conflict, Stability and Security programme, which supports research into conflict and insecurity overseas, together with the University of Edinburgh and the Austrian Study Centre for Peace and Conflict Resolution (ASPR), as part of the Political Settlements Research Programme funded by the Foreign, Commonwealth and Development Office, UK AID.
Professor Christine Bell FBA FRSE, co-editor of the collection and Director of the Political Settlements Research Programme, says:
"Local peace processes have the potential to reduce levels of conflict at critical moments when national peace processes are forestalled or delayed. Written and oral local agreements – often brokered in minority languages, and other non-written, non-verbal forms such as rituals and property exchanges – are often hugely significant at this local level.
"Insights from the humanities and social sciences help to broaden our understanding of different forms of trust-building and decision-making processes, in particular the importance of local peace negotiations. The wealth of multi-disciplinary research and evidence in this collection broadens our understanding of what it takes to build peace successfully in different contexts. It should be considered further by international actors, international donors and the research community."
Sign up to our email newsletters