Readership boost for monographs after British Academy switches to Open Access
4 Aug 2022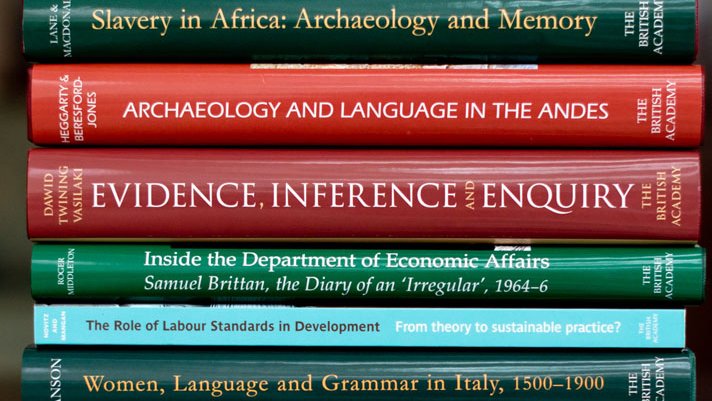 The British Academy has published its first Open Access monograph as part of efforts to widen the reach of the scholarship it funds.
Towards a Vigilant Society, by Matthijs Gardenier, examines the theme of vigilantism in society, focusing on the actions of anti-migrant organisations in Dover and Calais and how these groups use social media to build a mass following and influence policy.
The British Academy Monographs series has been published since 1998 in partnership with Oxford University Press. It provides an opportunity for Academy-supported early career researchers to produce substantial contributions to scholarship. The Academy has published an Open Access Journal since 2013 but this is the first time it has done so for its monographs.
Professor Lindsay Farmer, Vice-President for Publications at the British Academy, said:
"Monographs are an essential form of communication for researchers in the humanities and social sciences and have been an integral part of British Academy publishing for over 20 years. Open Access publication will help make the scholarship we fund more widely available and demonstrate the talent of a new generation of scholars. Our decision to take this step reflects the Academy's confidence in Open Access as an effective medium for academics in the humanities and social sciences when properly resourced."
Matthijs Gardenier, Doctor in Sociology and former British Academy Newton International Fellow, said:
"In recent years, anti-migrant groups have assembled on both sides of the Channel to thwart migration. Their actions have ranged from demonstrations to violence against migrants, with their works posted online to build a social media following and influence public opinion and even policy. Towards a Vigilant Society examines the functions and objectives of this social group control vigilantism in the UK and France and how it has morphed into a social reaction against migration.
"I am delighted that the British Academy has funded my work as an Open Access publication. This enables the reach of the monograph's readership to be extended to a wider audience."
Contact the press office
Note to editors
The British Academy is the UK's national academy for the humanities and social sciences. We mobilise these disciplines to understand the world and shape a brighter future. We invest in researchers and projects across the UK and overseas, engage the public with fresh thinking and debates, and bring together scholars, government, business and civil society to influence policy for the benefit of everyone.
www.thebritishacademy.ac.uk @BritishAcademy_
Towards a Vigilant Society can be found here
The British Academy resources this Open Access monograph publication through the funding it receives from the Department for Business, Energy and Industrial Strategy to support postdoctoral researchers.
Sign up to our email newsletters