Play and socialising are vital to early childhood development
25 Mar 2020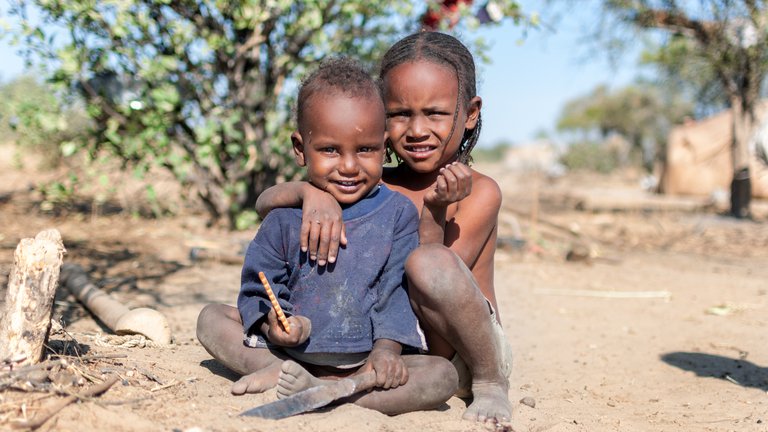 Early childhood development policy should help children to both "survive" and "thrive", with an emphasis on play alongside elements such as nutrition, according to new research published by the British Academy.
Researchers working in sub-Saharan Africa – where 66% of children have poor developmental outcomes – found that play-based initiatives helped to improve educational attainment, developing children's cognitive skills. These skills were retained long after pre-school education.
This paper is one of a number published in a supplementary edition of the Journal of the British Academy dedicated to 10 projects funded by the British Academy with support from the UK's Department for International Development and the Global Challenges Research Fund, managed by the Department for Business, Energy and Industrial Strategy.
Writing in the introduction, Professor Simon Goldhill FBA, the Academy's Foreign Secretary and Vice-President, makes the case for drawing on interdisciplinary research bringing together perspectives from the humanities and social and medical sciences:
"Each of the articles underlines the key importance of children's early years and the significant evidence that has been marshalled to illustrate the value of investing in the early years as a foundation for later childhood, adolescence and adulthood."
New findings published in the Journal include:
Evidence from studies of women caregivers in Haiti highlighting how alleviating the burden of unpaid childcare work on their lives can improve the outcomes of economic-strengthening programmes established to lift households out of poverty.
Research into the Baby Friendly Community Initiative in Kenya showing that play and socialising are integral to children's emotional, social and cognitive development, unlocking benefits which lead to improved economic outcomes in later life.
A study of early childhood education initiatives in Ghana which has found that introducing high-quality, play-based and child-centred pre-school initiatives can help to sustain educational outcomes in the long term by improving attention span, memory retention and other skills.
Researchers in Uganda highlighting the importance of "shifting the discourse from survive to thrive" in a study highlighting that missing opportunities in children's early years can entrench inequality in educational attainment.
A study which found that systematic poor funding of – and variation in – state-to-state approaches to India's Early Childhood Care and Education system – a trend-setting government-led programme closing gaps between care and education – were symptoms of poor recognition of the importance of the early years for future developmental outcomes.
The Principal Investigators funded under the British Academy's Early Childhood Development Programme were based at universities in the UK, India and the USA, and collaborated with partners conducting research in Bangladesh, Ghana, Haiti, India, Kenya, Rwanda, South Africa, Uganda and Zimbabwe. Their research focused on the early years of children in nine low and middle-income countries.
Professor Paula Griffiths, Professor of Population Health at Loughborough University and co-author of the Kenya study, said: "The retention of staff and training, and devolution of policy delivery to district authorities all lead to huge variation in outcomes in even the most effective initiatives. Huge challenges remain for us to deliver improved programmes and scale these up nationally and internationally. This research project seeks to change perspectives towards the delivery of services to support early childhood development into a more integrated package of nurturing care and makes important first steps in this regard."
Crucial elements of a child's future are determined in the first 1,000 days of life and during pre-primary education. The studies published in the Journal aim to help research, policy and practitioner communities in the UK and overseas to develop greater understanding of the ways in which play, education, nutrition and family and household support provided in early childhood can affect outcomes in learning and later life.
Sign up to our email newsletters