Over 100 Ukrainian academics supported to settle in UK with British Academy and Cara's Researchers at Risk Fellowships
12 Dec 2022
Over 100 Ukrainian researchers have now received Researchers at Risk Fellowships from the British Academy, the Council for at-Risk Academics (Cara) and the other national Academies, allowing them and their dependents to settle in the UK.
Launched in Spring 2022, the Researchers at Risk scheme facilitates academic researchers to continue their work in association with a UK host institution. The Fellowships provide financial support to researchers to cover salary, research expenses and living costs.
Passing a key milestone for the scheme, 107 Fellowships have now been awarded to researchers across the physical and biological sciences, medical and health sciences, engineering, humanities, social sciences and the arts, following applications from 50 host institutions across the UK. One hundred and twenty-five dependants have also been supported under the scheme.
The programme's seventh submission window is open until 8 February 2023. See the British Academy website for details about how to apply.
The programme is supported by the Department for Business, Energy and Industrial Strategy, the Foreign, Commonwealth and Development Office, the Nuffield Foundation and SAGE Publishing Ltd. The programme was launched in response to the direct threat to researchers in Ukraine.
If you are interested in further supporting this scheme, please get in touch with [email protected]
Professor Simon Goldhill FBA, Foreign Secretary of the British Academy, said:
"We are delighted and proud to support so many talented Ukrainian researchers with our innovative Researchers at Risk Fellowships programme. From the naval history of Elizabethan England to cybersecurity and medical genetics, the academics' research is fascinating and spans across an incredibly wide range of disciplines. We wish the researchers the very best with their work and are grateful for the contributions they are making to UK academia."
Dr Uliana Tykha, Visiting Researcher at Cardiff University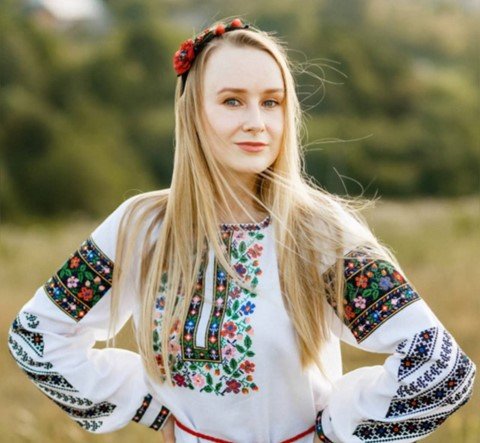 "Before Russia waged a full-scale war against Ukraine I was working as an Associate Professor at the English Philology Department of Vasyl Stefanyk Precarpathian National University. Academic life was in full swing – I was involved in projects focused on developing students' 21st century skills in the English as a Second Language (ESL) classroom and promoting media literacy in the Ukrainian Higher Education context.
"On 24 February 2022, I woke up to deafening explosions right behind my apartment building as missile strikes hit Ivano-Frankivsk – my home city in Western Ukraine. Since then, living with air raid sirens going off every few hours, missiles hitting cities across the whole of Ukraine, hiding in bomb shelters has become the new normal.
"As a result of Russia's brutal onslaught on Ukraine, thousands of my countrymen have been killed and millions have been forcefully deported to Russia. Hundreds of medical, educational and cultural institutions, as well as heritage sites, have been destroyed. And, of course, higher education establishments have been experiencing unprecedented challenges. In spring semester students and teachers scattered across Ukraine and Europe fleeing the war. The education process was suspended.
"To feel safe, to pursue my career and life, I decided to apply for the Researchers at Risk fellowship. I am extremely grateful to my academic mentors, Dr Lise Fontaine and Dr Katy Jones, who helped me go through the application process and later on welcomed me in Cardiff. Wales has become very dear to my heart. Its history, culture and language resonate with me a lot as I find some similarities with Ukraine.
"Currently I am working at the School of English, Communication and Philosophy at Cardiff University. My research interest revolves around creative writing for positive mental health and wellbeing. As the war has taken a massive toll on students and academic staff in Ukraine, this research topic is incredibly relevant to me personally and professionally. My goal is to learn best practices of incorporating self-awareness, resilience and mindfulness activities in creative writing classes. I believe that innovative English Language Teaching methods should equip students with the skills to survive and thrive in their studies, future careers and personal lives.
"I find the Researchers at Risk fellowship a splendid opportunity to network internationally and broaden my professional horizons. All the knowledge gained I will be able to apply in my ESL classes and make my own impact on implementing modern international standards in Ukrainian higher education."
Dr Oksana Marchenko, Research Fellow, King's College London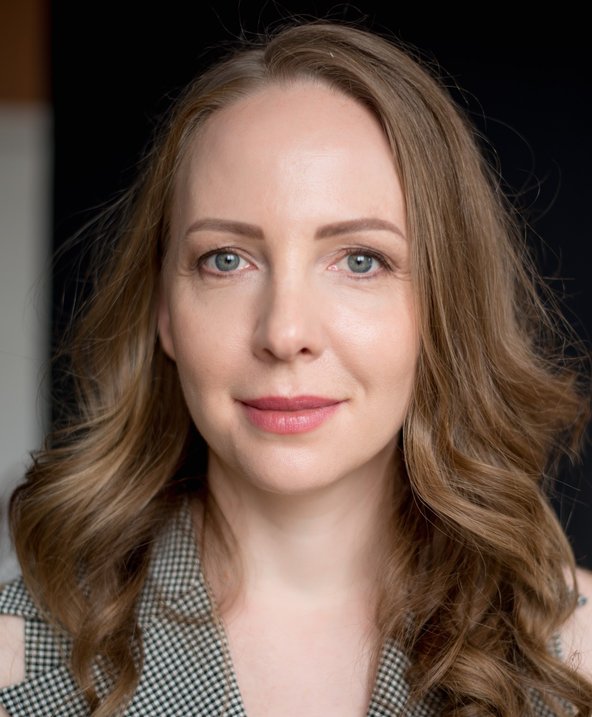 "I am a cardiologist from the Ukrainian Children's Cardiac Centre working in the adult department at the Shupyk National Healthcare University of Ukraine. My thesis work is an investigation of ischaemic heart disease (IHD) looking at distinctive characteristics of patients with varying degrees of vascular lesions, in order to improve the early diagnosis of coronary artery disease. I studied standard biochemical parameters and genetics tests, and some of the markers of oxidative stress in collaboration with the Gerontology Institute of the National Academy of Medical Sciences of Ukraine.
"I was due to defend my thesis in the spring but was forced to flee Kyiv in February 2022 when Russia invaded. I was not able to continue my research because of the ongoing threat and explosions within the city. I arrived in the UK on 31 March. In April I searched endlessly to find a programme which would allow me to continue my research career and eventually found information about the British Academy and CARA's Researchers at Risk Fellowships Programme. Dr Grapsa and Professor Marber from London responded to my request, and, thanks to their tremendous support, I can continue my work. The scheme also gives me an invaluable opportunity to observe the NHS system from the inside and take part in conferences, training and courses to further my professional development.
"One of the challenges has been that not everyone understands the difference between an economic migrant and someone arriving from a war zone with a clear visa status. Of course, the first tries to find better work, accommodation and pay for the work they do, and have time to prepare the documents required to move to a new country. However, refugees have no choice but to leave their country, their families, friends and homes. Even when they reach safety, they think and care about their homeland every day. There has to be an ongoing conversation to improve understanding of how challenging this is.
"I remember one of the phrases from a big notice board at home, in Ukraine: "Your knowledge is the future of Ukraine". Well, the Researchers at Risk scheme gives Ukrainian researchers incredible opportunities to acquire new knowledge, skills and experience. All of us can build this future, and of course this knowledge will be shared through the global community, so all can benefit. I continue to have a huge amount of support from my mentors and colleagues at King's College London. I am extremely grateful to everyone who supported me during this difficult time."
Dr Olena Chaban, Honorary Research Fellow, University College London
"I am an academic and a lawyer in Ukraine fascinated by both theoretical legal research and practice. Before the war, my research focus was on health data protection, and comparative analysis of civil and common law legal systems and approaches. I was doing post-doctoral research at V. Mamutov Institute of Economic and Legal Research of National Academy of Sciences of Ukraine in Kyiv.
"When martial law was declared, I was in Kyiv. I stayed there for the first week as I was responsible, together with the Honorary Consul of the Republic of Kenya in Ukraine, for the evacuation of Kenyan students from the different Ukrainian cities.  We had to coordinate our decisions with the relevant government bodies, monitor the safety situation on the ground, act promptly and organise the students accordingly. It was one of the most pressured and challenging weeks of my life. I did not have time to make the evacuation plan or any plans at all for myself. All decisions were made very quickly and ad hoc. Fortunately, they were the right ones for me.
"After ten days, I left Ukraine. My journey was blessed with the people whom I met on the way. Both my friends and people who did not know me at all were extremely supportive and caring. I first went to Warsaw to my dear friend (a lawyer from China), then I moved to Berlin to my relatives. I stayed there until I received UK visa under the Homes for Ukraine Scheme.
"In Germany, I applied to a range of available research programs. Almost all universities and research institutes were very helpful and reacted promptly to my applications. More specifically, the community of legal scholars demonstrated enormous solidarity and willingness to help. I am grateful to Dr Anniek de Ruijter and Dr Katrina Perehudoff from the Law Centre for Health and Life of the University of Amsterdam, and to Professor Arndt Brendecke and Dr Alexander Zons from the University of Munich. Special thanks must go to Dr Nora Ni Loideain (Director of the Information Law and Policy Centre of the Institute of Advanced Legal Studies) who introduced me to Dr Michael Veale (Associate Professor and Deputy Vice Dean (Education) in the Faculty of Laws, University College London) who then agreed to be my Mentor and supported my application immensely.
"I learned about the British Academy and Cara's Researchers-at-Risk program from various academics from different countries as soon as the program was announced. Thanks to the support and attention to detail of Dr Michael Veale and the hosting institution, University College London, the application process was smooth and straightforward.
"I started the research in June, focusing on the "Governance of Genetic Data in the International Context". I am fascinated by the multi-faceted nature of my topic, and I am extremely grateful to my mentor, who is bringing to my attention the key tools and resources, introducing me to his colleagues, advising and supporting me. I was touched to see that colleagues who had not known me before were doing their best to make me feel welcome. UCL is a fantastic institution with a rich variety of events, formative projects and interactions always available. I am motivated and willing to learn more, meet more people, do more.
"Under the current circumstances, the Researchers-at-Risk program is playing a vitally formative role in my life in the UK – it keeps me focused, positive and motivated. I have an opportunity to do exactly what I enjoy doing. I would like to express my deepest appreciation and respect to the British Academy, Cara, the Nuffield Foundation and other stakeholders for making this program happen. It is an amazing opportunity for me, and I am sure for all my colleagues from Ukraine, to progress further and hopefully contribute to the research community worldwide."
Sign up to our email newsletters