Amid the January blues, the British Academy community shares what they are optimistic about in 2023
16 Jan 2023
As the story goes, Dr Cliff Arnall invented "Blue Monday" – allegedly the most depressing day of the year – to support the marketing efforts of a travel company. While the empirical claims underpinning the term were swiftly debunked, it is hard to ignore the kernel of truth at its core: January – a month overshadowed by post-festive blues and doused in rain – can feel like an especially long and dark month.
To counteract the January blues and still in the spirit of the New Year, we asked members of the British Academy community to share their own reasons for optimism across the SHAPE landscape in 2023.
On an exciting year for art
Dorothy Price FBA – Professor of Modern and Contemporary Art and Visual Culture at the Courtauld Institute of Art
"The beginning of most new calendar years promises to be exciting for art - and 2023 is no exception. Until 12 February, there is still time to enjoy Making Modernism, the first group exhibition of women artists at the Royal Academy of Arts for over two decades. Although as the lead curator I am obviously biased, it is nevertheless a long overdue celebration of women artists whose work is not well known outside of Germany but who were working under incredibly strained conditions and producing incredibly powerful, tender and moving works of art.
"Looking further ahead to the Spring, in April there are some incredible not-to-be-missed exhibitions opening across the UK. A major showing of innovative work by Black artists from the American South, Souls Grown Deep Like the Rivers, curated in collaboration with the Souls Grown Deep Foundation in Atlanta, opens at the Royal Academy of Arts in March. The exhibition brings together sculpture, paintings, reliefs, drawings, and quilts in a celebration of unparalleled creative ingenuity. Meanwhile at Tate Britain, Sir Isaac Julien's first major UK exhibition will reveal the full scope of Julien's extraordinarily beautiful and poetic work in film and installation from the 1980s to the present. Also in Spring, Alberta Whittle brings the major new tapestry, film and sculptural works she presented at the 59th Venice Biennale in 2022 to the Scottish National Gallery of Modern Art.
"Finally, as my parting shot, is Tate Modern's brilliant Cezanne exhibition. To lighten up those January blues with a trip to the seaside, don't miss Sonia Boyce's Golden lion award-winning Venice Biennale Pavilion, Feeling Her Way in Margate from 4 February. A lot to look forward to indeed, and more to come…"
On countering misinformation
Full Fact – winner of the British Academy's 2022 President's Medal
"Last year almost 40,000 people joined our campaign to ensure that false claims in public life are challenged, and together we won a Parliamentary inquiry into the corrections system at Westminster. In 2023 we will build on this work, with the aim of getting MPs to agree new rules that make it easy to correct the record and hold each other accountable.
"We've seen the consequences when fundamental questions about democracy or freedom of expression are left to internet companies. The upcoming Online Safety Bill is our best chance in the UK to fix this and ensure open, democratic oversight of decisions that affect us online and protect us from harmful misinformation. Together, these two steps could signal a major step forward in our mission to fight harmful misinformation in public life.
"Lastly, we're optimistic about working together with international partners to make global progress in 2023. Next month, we will be sharing our AI tools – which have helped our own team of fact checkers to scrutinise more claims – with fact-checkers in Nigeria, tasked with protecting their democracy."
On equality and social justice
Ann Phoenix FBA – Professor of Psychosocial Studies at University College London
"2020 ushered in a period many considered dystopian, marked as it was by the Covid-19 pandemic, the murder of George Floyd, recognition that climate change is already part of our landscapes, war in different countries, global inequalities and traumatic changes of leadership in various countries.
"These events forced more complex thinking about inequalities, commonalities, differences and the place of history in our presents and futures. Whether people called it this or not, both intersectional thinking and critical engagement with the past became recognised as important.
"In January 2023 the Church of England announced that it has committed £100 million to compensate for the financial gains made from the international slave trade. It joins other organisations, such as Glasgow University, who recognise the need to help ameliorate the future for the descendants of those whose historical oppression enriched the institution. This taking responsibility avoids sterile, immobilising guilt about the past.
"Developments such as these in recognising the everyday relevance of intersectionality and of critical engagement with the past are reasons to look forward to 2023, for social justice, and all our relations and hopes for the future."
On improving our understanding of disability
Gareth Thomas – Senior Lecturer in the School of Social Sciences at Cardiff University and a British Academy Mid-Career Fellow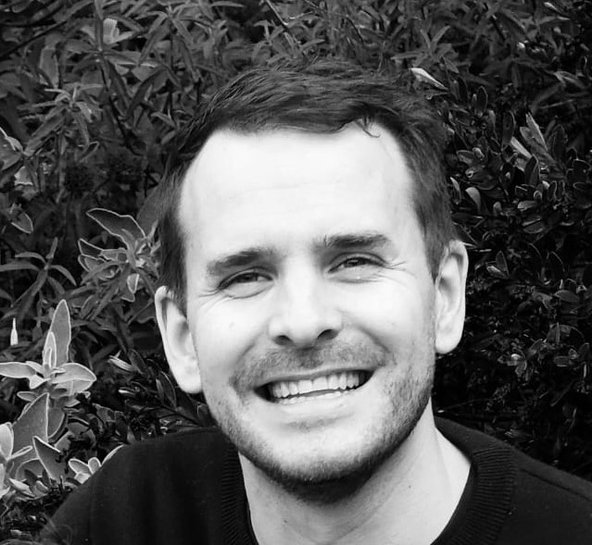 "I am delighted to be spending my 2023 working on a British Academy Mid-Career Fellowship. My project – A World of Indifference?: Living with Learning Disability in the UK - will focus on how people with learning disabilities promote positive perceptions of their lives and celebrate their value and humanity in creative ways.
"Despite there being many policies designed to improve the lives of learning-disabled people, they often remain at the margins of society and confront problematic assumptions that living with disability is shaped by tragedy, dependence, and misery. A major aim of this project is to show how people with learning disabilities counter offensive stereotypes and representations to develop a more affirmative account of living with disability.
"I'm really excited about the prospect of advancing academic and public understandings of disability, and hopefully playing a part in attracting further attention to this topic in the humanities and social sciences. I hope that 2023 is a year where we, as a society, take serious steps toward building more habitable and equitable worlds."
The statements and opinions expressed here do not necessarily reflect the views, positions or policies of the British Academy.
Sign up to our email newsletters