Researchers at Risk Fellowships: from Mariupol to the University of Glasgow
by Dr Ievgeniia Dragomirova
18 Oct 2022
As the window opens for applications to the British Academy and Cara's Researchers at Risk Fellowships scheme, one of our current Fellows – Dr Ievgeniia Dragomirova, Research Fellow in Adult Education at the University of Glasgow – shares her experience of leaving Ukraine and applying to the programme.
"When the war started, I was working at the Donetsk State University of Internal Affairs in Mariupol, Ukraine. My research projects concerned the implementation of the Lifelong Learning concept, improving international relations, and developing the leadership of the university, which was moved in 2014 from Donetsk to Mariupol because of the conflict and is now located in Kropyvnytskyi. For the second time in my life, I had to leave my house with one suitcase and my cat Alyaska. My apartment in Mariupol was destroyed, and the university had to move to another city, leaving all laboratories and equipment in Mariupol.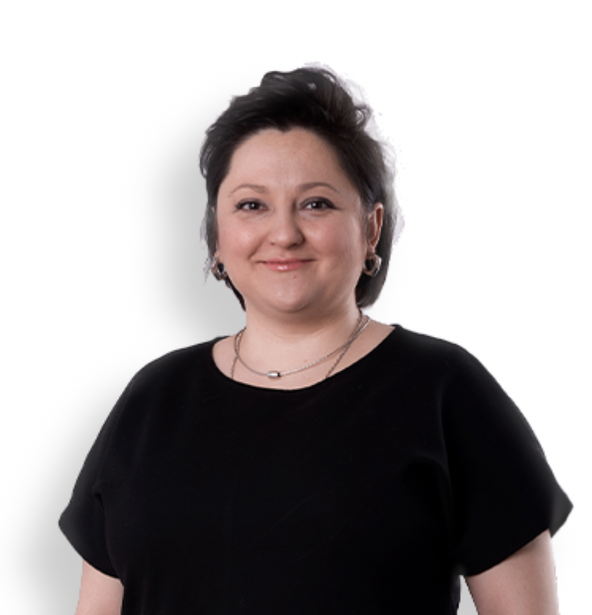 "The road from Mariupol to Lviv took three weeks because we were hiding from invaders in bomb shelters and basements and waiting for "green corridors" for cars to move forward. My cousin in Germany invited me to stay there for safety and recovery and I went there because I have no other relatives in Ukraine. Only my mom was praying for me – she was in occupied Donetsk but joined me in Germany when I got there. When the UK government announced the Ukraine Sponsorship Scheme, which allows Ukrainian nationals and their family members to come to the UK, we applied for it and were successful.
"Thanks to my international project experience - I took part in a few ERASMUS+ projects and others supported by the British Council in Ukraine - I have met very professional colleagues and kind people who offered support from the first days of the war. I want to express my deepest gratitude to Dr Rob Mark and Professor Michael Osborne who guided me during the application process and Professor Ellen Boeren, who agreed to become my Academic Mentor. Thanks to the administrative staff also, the application process was simple, and I am now a fully-fledged member of the University of Glasgow.
"I have loved Scotland for many years, so I am thrilled that the Researchers at Risk Scheme has allowed me to move to Glasgow, one of the friendliest cities in the UK, while also giving me the opportunity to be beneficial and become an equal part of society. I have joined an academic family and am surrounded by supportive colleagues who will help me to develop my academic skills and improve my professional knowledge. I feel excited about developing my research agenda together with my mentor and other professors in the Centre for Research & Development in Adult and Lifelong Learning. I am particularly looking forward to exploring the processes of integration of newly arrived older migrants in crisis (particularly those, but not exclusively, from Ukraine) into British society through their exposure to later life learning opportunities.
"I urge anyone thinking of applying for a Fellowship to believe in yourself, ask for help if you need it and let your project become successful. There is no risk in trying but there is always a risk of lost opportunities. We must dream bigger and work efficiently for ourselves, our family, our countries, and future generations."
Dr Dragomirova's Fellowship has received support from the Nuffield Foundation.
The statements and opinions expressed here do not necessarily reflect the views, positions or policies of the British Academy.
Author
Dr Ievgeniia Dragomirova
Dr Ievgeniia Dragomirova is a Research Fellow in Adult Education at the University of Glasgow
Sign up to our email newsletters