New research examines the factors impacting COVID vaccine engagement across the G7
13 Sep 2022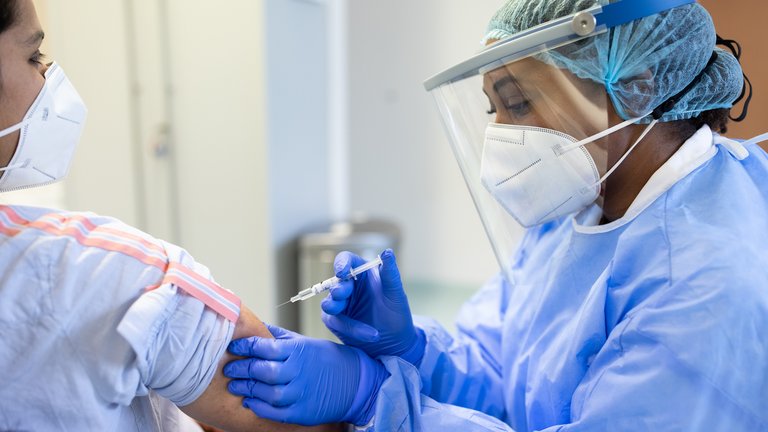 The British Academy has today published seven research studies exploring the contexts, causes and factors affecting engagement with the COVID-19 vaccine across the G7.
Funded by the UK's Department for Business, Energy and Industrial Strategy, the reports examine COVID-19 vaccine engagement at local and community levels, and how policies and practices can help address this health crisis and build future pandemic preparedness.
The reports employ in-depth case studies to uncover the underlying dynamics of vaccine engagement and hesitancy, address misunderstood and misrepresented issues and groups surrounding attitudes towards vaccines, and provide lessons for policymakers and practitioners. In addition to a diverse set of case studies, the reports showcase a range of methodologies such as controlled experiments, ethnographic methods, surveys and quantitative data collection and analysis.
They include an examination of the role played by local authorities and civil society in ensuring equitable vaccine distribution programmes, the factors affecting vaccine confidence in marginalised communities, and how emotions and attitudes towards vaccines play out online.
The Academy has also published a policy summary and synthesis which outlines key findings, ideas and insights from across the research projects. These address issues including the accessibility of vaccines, patterns of vaccine hesitancy, and how to tackle historical injustices and structural vulnerabilities.
Professor Simon Goldhill FBA, the British Academy's Foreign Secretary, said:
"These reports provide crucial insight into why individuals and groups choose to get the COVID-19 vaccine and why others choose not to. Understanding this issue is one of the most pressing challenges we face, particularly as autumn and winter threaten to bring more COVID cases. I would like to thank the research teams behind these reports for delivering such excellent work and at such speed."
The research projects were funded under the Academy's COVID-19 Recovery: building future pandemic preparedness and understanding citizen engagement in the G7 programme. They follow a series of statements published by the British Academy and leading social science and humanities representative bodies from across the G7 urging those governments to lead a "globally equitable" recovery from the long-term societal impacts of COVID-19.
The full list of reports is:
Sign up to our email newsletters