Interdisciplinary APEX Awards: 2021 recipients announced and 2022 round now open
15 Sep 2021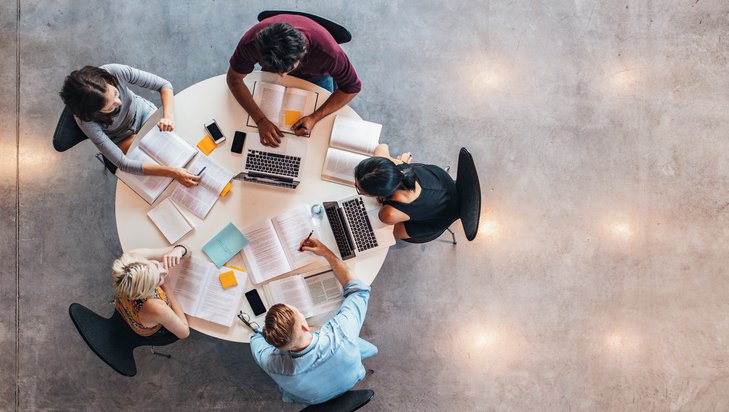 Eight researchers and their collaborators have been awarded funding in the 2021 round of the APEX Awards. The grants, which promote collaboration across science, engineering, social sciences and humanities, are jointly awarded by the British Academy, the Royal Academy of Engineering and the Royal Society, with the generous support of the Leverhulme Trust.
The APEX Award offers up to £100,000 to researchers wanting to pursue interdisciplinary and curiosity-driven research that benefits wider society. The scheme also includes an opportunity to apply for an additional £10,000 to support researchers in delivering public engagement activities related to their funded research.
The successful applicants are:
Dr Brian Ball, New College of the Humanities
PolyGraphs: Combating Networks of Ignorance in the Misinformation Age
Dr Ricardo Bermudez-Otero, University of Manchester
A voter-model approach to the distribution and dynamics of typological features of language
Dr Michael Berthaume, London South Bank University
Evolutionary noise in biomechanical data: what does it look like?
Professor Jill Burke, University of Edinburgh
Renaissance Goo: Historic Personal Care Recipes and Soft Matter Science
Professor Hazel Cox, University of Sussex
Development of tensor-structured methods for bound and quasi-bound states of few particle quantum systems
Dr Robyn Grant, Manchester Metropolitan University
MMMMammalWhiskers: Morphology, Mechanics and Movement of Mammalian Whiskers
Professor Igor Meglinski, Aston University
Orbital Angular Momentum of Light for Exosomes Quantification and Intracellular Communication
Professor Haitao Ye, University of Leicester
Surface functionalised diamond for antifungal application in Space
The 2022 APEX Award opened for applications on 1 September and will close 28 October 2021. For further information please contact [email protected].
Sign up to our email newsletters