British Academy responds to the publication of Nurse Review, extension to Horizon guarantee and new Science and Technology Framework
6 Mar 2023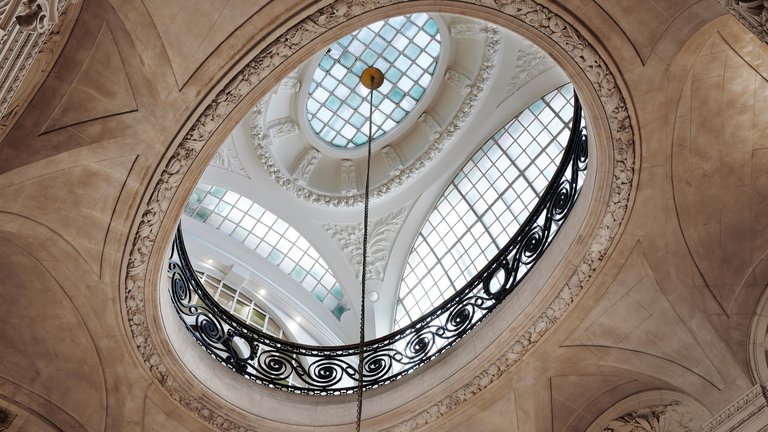 The British Academy has today responded to major announcements from the Department of Science, Innovation and Technology including the publication of Sir Paul Nurse's Independent Review of the Research, Development and Innovation Organisational Landscape, a further extension to the guarantee to UK's Horizon Europe applicants until 30 June 2023, and the unveiling of the new Science and Technology Framework.
Professor Julia Black, President of the British Academy, said: 
"The Department for Science, Innovation and Technology's announcements reaffirm the Government's ambition to put the UK at the forefront of global research, development and innovation (RDI) this decade.
"Firstly, it is unequivocally good news that the department has taken the initiative to extend the Horizon Europe guarantee. The British Academy remains steadfast in our view that association to Horizon Europe is by far the best option for the future prosperity of UK research. The government has, for some time now, affirmed its commitment to doing all it can to associate to Horizon Europe, and we encourage them to deliver on that commitment.
"It's exciting to see the much-anticipated Nurse Review published and while it will take time to draw out the implications of its recommendations fully, a few clear points stand out at this early stage:
The Department for Science, Innovation and Technology, UKRI, and the National Science and Technology Council will need to work together to establish the overall architecture and governance of RDI policy; collectively they are responsible for all of the UK's research base, including the SHAPE disciplines (social sciences, humanities and the arts for people and the economy) and must be able to demonstrate an understanding of, and commitment to, the value these subjects offer to the economy, the environment, and society.
We welcome the recognition in the Review of the important role the British Academy plays, along with the other national academies, in the UK's RDI landscape.
The Review is clear that unhypothecated research funding is essential for all disciplines, in all environments, from universities to galleries, libraries, arts and museums. We are encouraged by the support for Quality Related (QR) funding, which is critical for sustaining SHAPE research, and the assertion that funding for RDI should be increased to allow the UK to compete with research-intensive nations.
We are delighted to see the excellent examples of interdisciplinarity drawn out in the Review; from the human impact of machines to how design helps communities better use data. Working across disciplines allows the UK to solve complex local and global challenges.
"Finally, we also welcome the new Science and Technology Framework and endorse the view that continued investment in research will yield strong economic, social and cultural returns now and in the future.
"For these ambitions to come to fruition, insight and expertise from the humanities and social sciences will be crucial and we look forward to working with colleagues in government to achieve these goals."
Sign up to our email newsletters