The British Academy, Queen's University Belfast and the Royal Irish Academy hold Belfast roundtable on 'Brexit and Borders'.
20 Feb 2017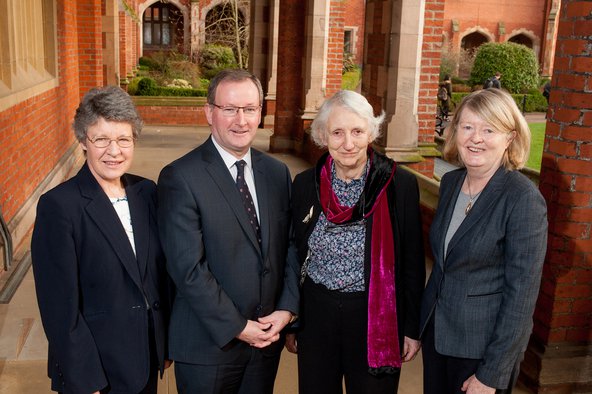 On Friday 17 February, former President of the British Academy, Baroness O'Neill of Bengarve, the Vice-Chancellor of Queen's University Belfast, Professor Patrick Johnston, the President of the Royal Irish Academy, Professor Mary Daly, and the President of the Royal Society of Edinburgh, Professor Dame Jocelyn Bell Burnell attended a roundtable discussion in Belfast to discuss challenges related to Brexit.
This continues the Academies' collaboration, with two roundtables having been held prior to the referendum on the potential impact of its outcome for higher education in Northern Ireland and also on UK-Ireland relations. 
This meeting also marks a continuation of the work on Brexit carried out by Queen's University Belfast, whose website contains full details.
Sign up to our email newsletters