British Academy celebrates 30 years of flagship scheme for early career academics
2 May 2017
The British Academy held a special event this week to mark the 30th anniversary of its Postdoctoral Fellowship grant scheme.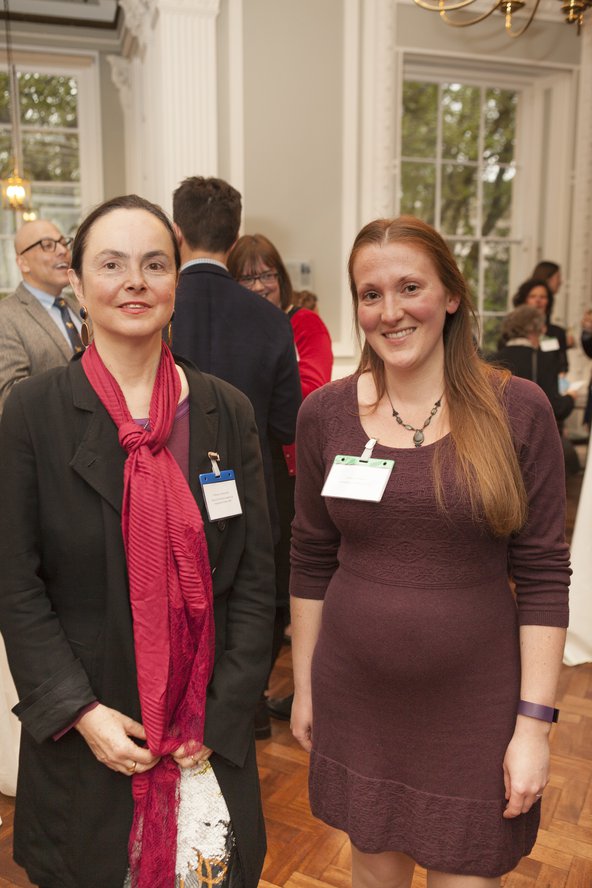 The 2016/2017 academic year marked the 30th anniversary of the scheme and provided an opportunity for the Academy to celebrate with its former and current cohort of Postdoctoral Fellows (PDFs). The British Academy Postdoctoral Fellowships are three-year Fellowship awards made to an annual cohort of outstanding Early Career Scholars.
To mark this occasion, more than 150 people attended the event at the British Academy, including current fellow of the British Academy, Professor Catriona Kelly, who was given a Postdoctoral Fellowship in the early stages of the scheme.
Professor Kelly offered a candid insight into the significant impact the scheme had on her academic career, and how it has helped her develop from both a personal and professional perspective.
To highlight the long-standing success of the scheme, there was also a presentation from Dr Bonny Hartley, who is one of the current Postdoctoral Fellows, having been successful in the 2016 competition.
To listen to a special interview of Catriona Kelly and Bonny Hartley recorded at the event, please visit: http://www.britac.ac.uk/audio/30-years-british-academy-postdoctoral-fellowships
Sign up to our email newsletters