British Academy awards over £1.3 million to support postdoctoral research under Newton International Fellowships scheme
31 Jan 2022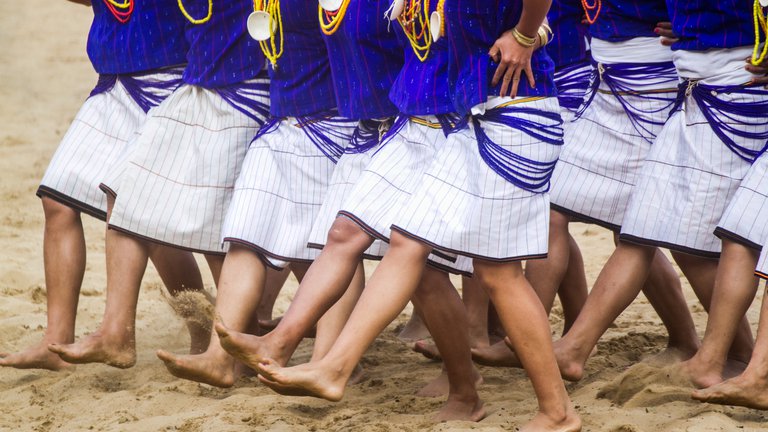 The British Academy has awarded over £1.3 million to 12 talented overseas researchers enabling them to pursue postdoctoral research at universities in the UK. Projects funded by this round of the scheme will support new research into a wide range of topics from measuring social inequality to the history and philosophy of science and the study of endangered languages.
The awards are allocated under the Newton International Fellowships scheme, which contributes to the establishment of new international research links and is funded by the Department for Business, Energy and Industrial Strategy.
Newton International Fellowships are worth up to a total of £119,250 each – including relocation costs – and enable talented early-career researchers from any country overseas to work for two years at a UK institution of their choice.
The award-holders include:
Alessandro Basso (University of Cambridge) – Inequality into numbers
Dr Alexandre Cerveux (University of Oxford) – The function of music in the acquisition of knowledge according to medieval Latin, Hebrew, and Arabic philosophical texts
Dr Kingsley Daraojimba (University of Cambridge) – Social settlement dynamics and environmental process in pre-colonial Nigeria: growing the Igbo-Ukwu cultural landscape
Dr Victoria Fomina (University of St Andrews) – The Rebel Frontier: Regionalism and Contested Legacies of Soviet Industrialization in the Russian Far East
Dr Andy Hilkens (University of Oxford) – Community, communication, cooperation and conflict: John bar Andreas (d. 1155/56) and Syro-Armenian polemics in the 11th and 12th centuries
Dr Roman Kuhn (University of Oxford) – Communicating Enlightenment in Ephemeral Poetry: Subversion, Sociability, and Gossip in 18th-Century Poésies Fugitives
Dr Savio Megolhuto Meyase (University of Essex) – Documentation of Complex Tone Systems in Endangered Tribal Languages Of Nagaland, Northeast India
Dr Christian David Soto-Herrera (London School of Economics and Political Science) – Physical Laws and the Application of Mathematics
Dr Mete Sefa Uysal (University of Kent) – Understanding the Legitimacy of Intergroup Violence using a Culturally Contextualized Lens: The Role of Honour Values in Intergroup Relations
Dr Neha Vermani (University of Sheffield) – Curating Nature: Domestic Gardens and Masculinity in Mughal South Asia
Dr Ning ZHANG (University of Oxford) – Chinese Sent-Down Youth and the Communist Movement in Burma (1968-1989)
Dr Heena (University of Edinburgh) – Master-Servant Culture during the Colonial Transition: Domestic Servants in Awadh State (1720s–1860s)
Professor Simon Goldhill FBA, Foreign Secretary of the British Academy, said:
"Global scholarship is integral to our thriving humanities and social sciences research ecosystem. On behalf of the British Academy, I am delighted to announce the 2022 cohort of Newton International Fellows.
"These awards will help to facilitate the development of the next generation of leading researchers both in the UK and overseas, enabling them to explore new, collaborative approaches to their field. Crucially, UK higher education and research benefits hugely from this scheme with each Fellow bringing a wealth of experience and a unique perspective to their partner university."
The 2023 round of Newton International Fellowships is now open to applicants until 16 March 2022.
Please sign up to the newsletter to receive updates on new funding opportunities or continue monitoring our website for when details of new funding calls become available.
Sign up to our email newsletters