British Academy appoints Brad Blitz as Modern Slavery Programme Director
14 Dec 2017
The British Academy is delighted to announce the appointment of Brad Blitz, Professor of International Politics, Middlesex University London, as Director of the Academy's programme on Tackling Slavery, Human Trafficking and Child Labour in Modern Business.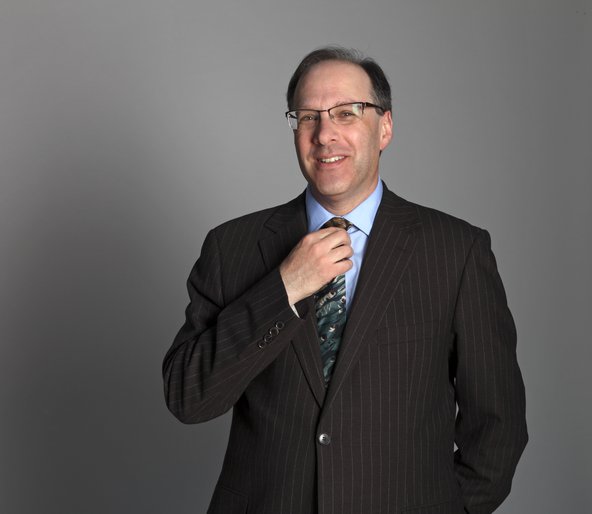 This programme is a partnership with the UK's Department for International Development. It supports eight policy-oriented research projects in the UK and overseas, aimed at advancing the UK's Aid Strategy and contributing towards the implementation of SDG 8.7 which calls for the eradication of forced labour, modern slavery and human trafficking. 
Professor Blitz is a leading expert in migration, development and human rights. He has acted as an advisor to the United Nations Development Programme, UNICEF, the UN Office of the High Commissioner for Human Rights, the World Bank, the Organisation for Security and Cooperation in Europe, the Council of Europe and various national governments. His research has been selected as one of twelve projects to guide and support the legacy of the Universal Declaration of Human Rights.
Speaking to the British Academy earlier today, Professor Blitz said:
"When the UK government introduced the Modern Slavery Act in 2015, it signalled its commitment to tackle one of the greatest challenges of our time. Since then the United Nations has approved the Sustainable Development Agenda with states promising to take immediate and effective action to eradicate forced labour, end slavery and human trafficking, and secure the prohibition of the worst forms of child labour by 2025. 
"Research is vital to informing effective policy and it is therefore most encouraging to see that the British Academy and the UK's Department for International Development have funded eight ground-breaking projects in an effort to help tackle the challenges of modern slavery, human trafficking and child labour. I am delighted to have the opportunity to work with the Academy and DFID and above all the teams of researchers in the UK and overseas who are driving forward this important research."
The Foreign Secretary & Vice-President of the British Academy, Professor Ash Amin said:
"Our current understanding of what works in addressing slavery, human trafficking and child labour in global supply chains is very limited. The UK needs excellent problem-focused research, to fill the evidence gaps and to enable diverse practitioners and policymakers to develop effective interventions.
"In his role as Programme Director for Tackling Slavery, Human Trafficking and Child Labour in Modern Business, Professor Blitz will work with multidisciplinary teams of researchers in the UK and overseas to deliver new findings and policy recommendations. His expertise in human rights, migration and international development will prove indispensable in making the most of the excellent research projects in this programme."
Sign up to our email newsletters