Researchers at Risk Fellowships: Ukrainian scholars share their experiences
26 Sep 2022
Historians, cybersecurity engineers, medical geneticists, musicologists and food scientists are among the first Ukrainian scholars to receive new Researchers at Risk Fellowships from the British Academy with Cara (the Council for At-Risk Academics) and support from the Academy of Medical Sciences, the Royal Academy of Engineering and the Royal Society.
Launched in April 2022, the Researchers at Risk scheme supports academic researchers to continue their work in association with a UK host institution. The Fellowships provide financial support to researchers and their dependants to cover salary, research expenses and living costs.
In the first four submission windows, 87 Fellowships have been awarded to researchers across the physical and biological sciences, medical sciences, engineering, humanities, social sciences and the arts, following applications from 42 host institutions across the UK to take part in the scheme. One hundred and four dependants have come to the UK as part of the scheme. The scheme remains open to applications, with the next submission window deadline on 12 October.
Spanning a variety of disciplines, the Fellows' research projects include a study of how Ukrainian refugees are adapting to their host countries, an investigation into prenatal conditions, a look at the use of anti-viral therapy in dogs, and research predicting extreme hydrological events such as floods and droughts. Below, six of the first Fellows to be supported by the scheme share their experiences.
The programme is supported by the Department for Business, Energy and Industrial Strategy, the Foreign, Commonwealth and Development Office, the Nuffield Foundation and SAGE Publishing Ltd. The programme has been set up in response to the direct threat to researchers in Ukraine, but the Academy intends to open the scheme more widely and is looking for funders to help do this.
If you are interested in further supporting this scheme, please get in touch with [email protected]
The fifth submission window for applications ends on 12 October 2022. See the British Academy website for details about how to apply.
Dr Kateryna Dugina
Research Fellow at the International Flavour Research Centre, University of Nottingham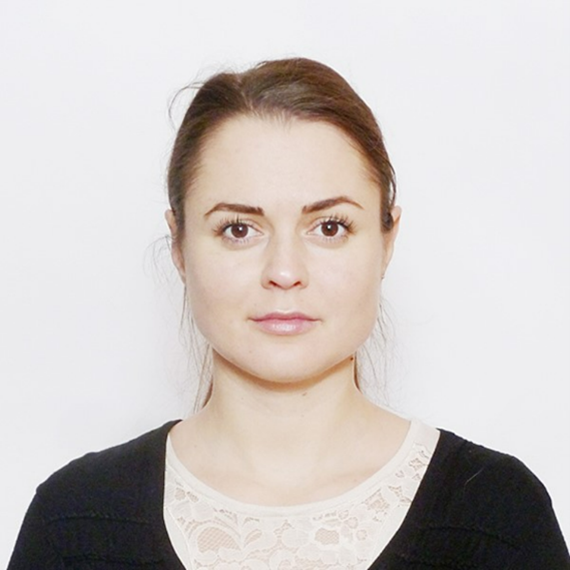 "I was working at State Biotechnological University in Kharkiv, Ukraine, when the war started. My projects were focused on improving the quality of gluten-free bread and pasta and making grain processing more effective.
"Because of the war, we had to leave our home. Kharkiv is very close to the Russian border and every single day is under shelling. We left on 28 February and tried to find shelter in Western Ukraine, but frequent air raid sirens throughout the day made it impossible to work normally even there and, moreover, they really affected my three-year-old daughter's behaviour; she couldn't sleep and was anxious all the time. That is why we decided to leave Ukraine. We applied for British visas because I'm fluent in English and I expected that it would be easier to find a job and assimilate to the society.
"The Researchers at Risk Scheme gave me an incredible opportunity to participate in very interesting projects, to improve my skills, and work with modern equipment and technologies while helping to improve the quality of food for people around the world. My daughter and I are surrounded by the most supportive people I have ever met and I'm so grateful and happy that I can 'pay back' by doing the job that I'm absolutely fascinated with.
"I would encourage academics to apply for the Researchers at Risk Scheme. Of course, for all of us, it is a big pain to leave Ukraine, to leave our home, but it is really important not to give up and that we do our best to contribute to science. It doesn't matter where you are, your work and ideas can make our world a better place to live. Moreover, we can get useful skills, improve our knowledge and then implement it in Ukraine when the war is finished."



Dr Andrii Pastushenko
Academic Visitor, All Souls College
"When the war broke out, I was working on the religious and naval history of Elizabethan England and was teaching at Simon Kuznets Kharkiv National University of Economics. The war prevented me from doing any research, since I had to live under constant shelling without any facilities for working. Together with other scholars, I was evacuated from Kharkiv to Zbarazh, a small town in western Ukraine. I found the Researchers at Risk Scheme on the website of the British Academy and was inspired to apply to it.
"Thanks to the Researchers at Risk scheme, I have a brilliant opportunity to work at All Souls College and the Faculty of History as an academic visitor, with access to all Oxford libraries and archives. I have a very positive impression of the facilities and conditions of living and working in the UK in general and my host university particularly. Thanks to the help of Dr Nicholas A. Rodger and his wife Susan Rodger, all adaptation challenges were easily overcome. There is an atmosphere of cheerfulness and support all around here.
"My advice for fellow academics is to apply to the Researcher at Risk scheme without hesitation. The scheme is designed to effectively help Ukrainian scholars with getting new knowledge, professional contacts and opportunities which, in turn, will greatly contribute to the reconstruction and development of Ukrainian academia."



Professor Svitlana Arbuzova
Honorary Senior Research Fellow, University of Exeter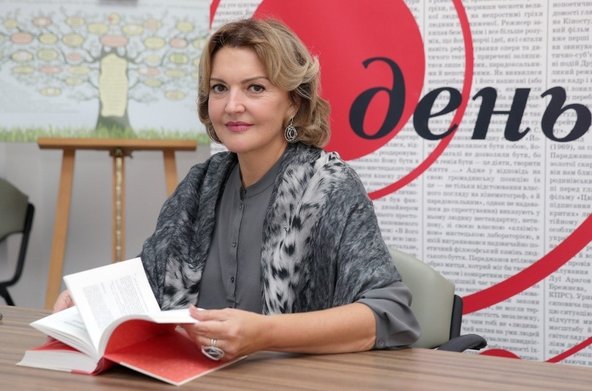 "I have devoted all my scientific activity and practical work to medical genetics, namely the study of the etiology and pathogenesis of congenital/hereditary diseases and the prevention of these through the development of antenatal screening. My main place of work is the East-Ukrainian Center for Medical Genetics and Prenatal Diagnosis in Mariupol, which I have been heading for almost 40 years.
"In March 2022, the Center was completely destroyed, as was the building in which my colleagues and I rented apartments. I began to look for different opportunities to continue my scientific research abroad. The Researchers at Risk Fellowships scheme seemed to me the most attractive, especially since I had a long-standing successful experience of cooperation with UK scientists.
"I will conduct the research that was started before the war in the field of prenatal diagnosis of preeclampsia, the most common cause of maternal and infant morbidity and mortality. The University of Exeter is able to ensure the development of the latest state-of-the-art diagnostic methods that are not available in Ukraine.
"My experience has been overwhelmingly positive. My mentor and colleague, Professor David Wright and all involved university staff helped me a lot with the application and communication with Cara."



Professor Vasyl Ustymenko
Research Fellow at Royal Holloway, University of London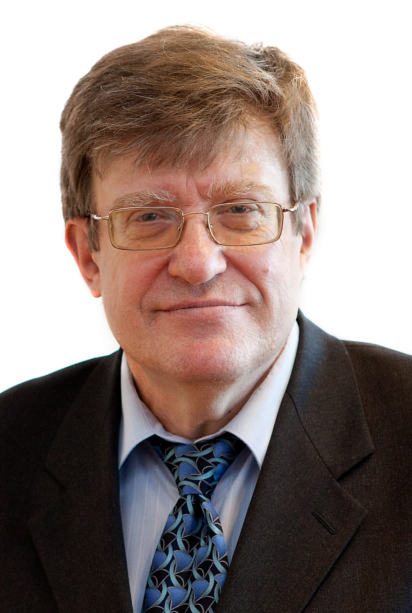 "My research area is Postquantum Cybersecurity, its theoretical and applied aspects. I work on the protection of digital communications from adversarial attacks with the use of ordinary and quantum computers. We implement these algorithms as protection tools for the network of decision-making centres in Ukraine.
"The war disrupted the work of my department. Some of my colleagues joined Territorial Defence divisions, bombing affected the central part of Kyiv where my apartment is located, and continuous cyberterrorist attacks were executed on the computer premises of members of my team in Ukraine and Poland.
"I found information about the Researchers at Risk Fellowships on the web and contacted a UK-based colleague, Professor Simon Blackburn who I met several years ago at an international conference on cryptography. Despite heavy involvement in his current research project, he kindly agreed to help me with my application. Academic life at Royal Holloway is vibrant, the university leads the way in Postquantum Cryptography and the department has many well-known research seminars which attract the best specialists from around the world. Since my relocation to the UK, I have already participated in two international conferences, one at the Isaac Newton Institute in Cambridge and an online conference on Graph Theory in Japan.
"My personal experience demonstrates that British Academy applications are not age-discriminative. I am a senior researcher, born in 1953, and I have locomotor disabilities, which I thought would reduce my chances, yet I have been given the chance to work in a secure environment together with top researchers in my area. So, my advice to senior academics from Ukraine with research connection to UK-based specialists is to apply for the Researchers at Risk Fellowships scheme."



Dr Tetyana Lunyova
Associate Professor, University of York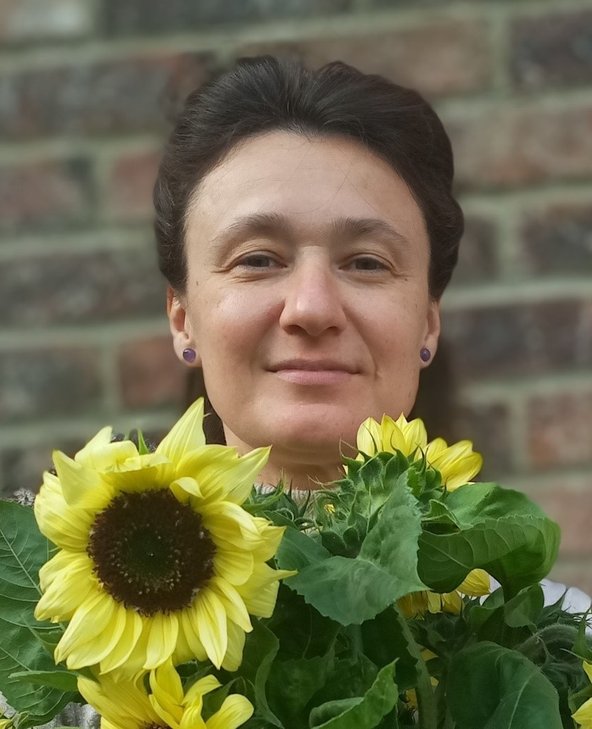 "There are three main foci of my research: English essayistic discourse, the impact of cultural differences on academic writing and the implications of this phenomenon for teaching, and English Medium Instruction in Higher Education.
"When the war broke out, I was working at Poltava V.G. Korolenko National Pedagogical University. It was a very busy time for me with intensive research and a lot of teaching. I had been studying ekphrasis in English essays on visual arts, as well as observing challenges my students were having with learning how to write English academic essays. The chaos and dangers of the first war days made it impossible to carry out any research or teaching. I came to a very difficult decision to leave Ukraine with my young son on 7 March when there were still very many uncertainties in all the spheres of life in Ukraine and the education process in universities and schools was suspended.
"I came across the Researchers at Risk scheme on one of the social messaging applications. That information really gave me a ray of hope since at that time I didn't know what to do. I contacted my colleagues from the University of York, with whom we had carried out a project funded by the British Council several years before, and they responded immediately.
"The Researchers at Risk scheme has brought a huge positive change to my professional life. It enabled me to focus on my research rather than worry about the safety of my son and myself; it gave me an exceptional opportunity to continue my professional development at very difficult times. I am very grateful to everybody who has been helping my son and me to settle in the UK. York is full of discoveries: the Minster that is a great landmark and surpasses the description, the rivers with the birds. One more stunning discovery is the beauty of the red tiles on the roofs I can see from my window at sunset. We feel very welcome in York."



Professor Valeriy Khokhlov
Visiting Researcher, the University of Stirling
"Before the war, I was a Professor in the Department of Meteorology and Climatology at the Odessa State Environmental University. I was the lecturer on the courses 'Statistical Methods in Hydrometeorology', 'Numerical Weather Prediction', and 'Methodology and Arrangement of Scientific Research' for Master's Degree and PhD students. As a senior researcher, I was involved in research projects relating to climate change's impact on natural and socio-economic objects in Ukraine.
"As a result of air raid alerts, the time devoted to student training decreased, as lectures had to be interrupted every day. Communication with colleagues outside Odessa took a virtual form, as the transport connection was difficult, especially with foreign countries. My decision to leave was mainly connected with fear for my family. The building we lived in is located not far from a military facility, which was repeatedly subjected to missile attacks. I found out about the Researchers at Risk scheme on Facebook. I then contacted my colleagues in the UK and together we completed a grant application.
"The Researchers at Risk scheme provided me with a grant that allows my family and I to live and continue my research in the UK. The host university provided housing for my family and an office for me. I can freely continue my scientific research and be involved in new research with my Scottish colleagues. The most exciting thing is the very friendly people in Scotland.
"I would like to advise my Ukrainian colleagues to believe in themselves and know that many people in the UK are ready to take care of them."
Sign up to our email newsletters