Professor Rosalind Thomas FBA
Elected 2020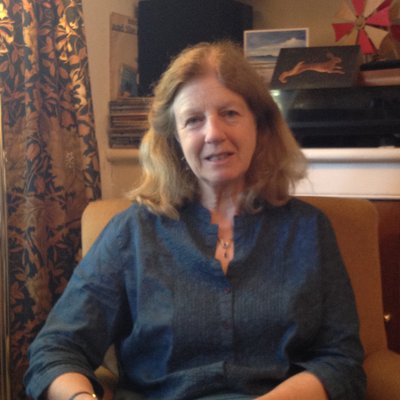 Year elected

2020

Sections
Rosalind Thomas is Dyson McGregor Fellow and Jowett Lecturer and Tutor in Ancient History at Balliol College Oxford, and Oxford University. In 2011, she was awarded the title of Professor of Greek History, Oxford University.
She teaches Greek and Roman history. She has written extensively on ancient literacy, particularly Greek literacy and orality, or non-written and performance culture, and on the implications of ancient Greece for wider theories about literacy: Oral Tradition and Written Record in Ancient Athens (CUP 1989) and Literacy and Orality in Ancient Greece (CUP 1992).
From 2001-3, she was a co-director with Prof. Drew Gerstle of workshops on Performance literature within the interdisciplinary SOAS/UCL AHRB Centre for African and Asian literatures; and joined the UNESCO Literacy & Social Development Workshop, in Berlin 1997.
She also has research interests in Greek law and society, the relation of rhetoric and Athenian democracy, Greek relations with Persia and Greek ideas about 'the barbarian', and on historiography, mainly Herodotus and Thucydides and most recently the local histories of the Greek city-states. Herodotus in Context: Ethnography, Science and the Art of persuasion (CUP 2000) examines the 'father of history' and his ethnographic explorations in the contemporary context of early medical and philosophical thought. Polis Histories, Collective Memories and the Greek World (CUP 2019) investigates the extensive local histories as a cultural & political phenomenon of the Greek world.
Current post
Balliol College, Oxford
Dyson-Macgregor Fellow and Jowett Lecturer and Tutor in Ancient History, Balliol College
2004

-
Balliol College, Oxford
Professor of Greek History
Past appointments
Royal Holloway and Bedford New College, University of London
Dept. of History
1995

-

2004
Harvard University
Junior Fellow, Center for Hellenic Studies, Washington D.C
1994

-

1995
University of London,
Lecturer in Ancient History, Dept. of Classics & Dept. of History, Royal Holloway and Bedford New College,
1987

-

1995
Balliol College, Oxford
Professor of Greek History
Balliol College, Oxford
Jowett Lecturer and Tutor in Ancient History
Publications
'Performance, audience participation and the dynamics of the fourth-century Assembly and Jury-Courts of Athens', in Claudia Tiersc
Published in 2016
Writing, Reading, public and private 'literacies': functional literacy and democratic literacy in Greece',
Thucydides' Intellectual Milieu and the Plague', in Brill Companion to Thucydides, ed. A. Rengakos & Tsakmakis
A. Rengakos & Tsakmakis - Published in 2006 by Leiden
Sign up to our email newsletters