Professor Rebecca Herissone FBA
The musical cultures of early modern England, including the analysis of creativity, the study of material cultures (particularly music manuscripts and print publications) and ontological issues relating to musical notation
Elected 2019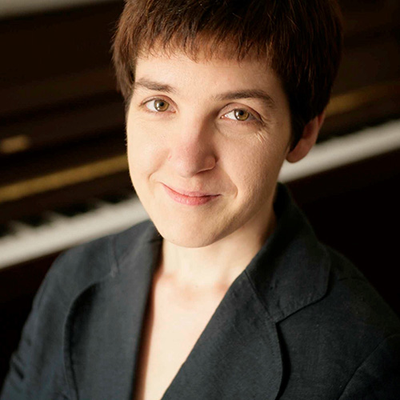 Year elected

2019

Sections
Rebecca Herissone is Professor of Musicology at the University of Manchester. Her research focuses on the musical cultures of early modern England, with four main areas of specialism: interdisciplinary approaches to understanding creativity and creative processes; material cultures, particularly music manuscripts and print publications; ontological issues relating to early modern musical notation; and reception of the music of Purcell and his contemporaries.
Her book Musical Creativity in Restoration England (Cambridge, 2013) was awarded the 2015 Diana McVeagh Prize by the North American British Music Studies Association and was an outcome of a four-year AHRC-funded project, together with the interdisciplinary collection Concepts of Creativity in Seventeenth-Century England. She also edited The Ashgate Research Companion to Henry Purcell (Farnham, 2012), while earlier books comprise an RMA Monograph on the organ accompaniment of Restoration sacred music (Ashgate, 2006), and Music Theory in Seventeenth-Century England (Oxford, 2000). Her article revealing the eighteenth-century adaptations to Henry Purcell's Come ye Sons of Art won the Westrup Prize for 2007, and her reconstruction of the original version of the piece is published by Stainer & Bell, who also publish her edition of a hitherto unknown devotional song by Purcell, which she recently rediscovered. 
Current projects include a critical edition of Henry Purcell's dramatick opera, The History of the Prophetess, and a large-scale project on the reception of Purcell's music. She was elected a Council Member of the Royal Musical Association in 2018, and is on the AHRC peer-review college. She co-edited the international musicological journal Music & Letters for twelve years from 2007 to 2019, and remains on its Editorial Board; she is also a member of the Editorial Boards of the Purcell Society, of Musica Britannica (of which she becomes Chair in 2020), and of the Complete Works of John Eccles, as well as sitting on the Advisory Committees for a number of ongoing projects, including the Society for Seventeenth-Century Music's updating committee for Grove Music Online.
Current post
Professor of Musicology, University of Manchester
Past appointments
University of Manchester
Senior Lecturer in Musicology
2007

-

2014
University of Manchester
Lecturer in Musicology
2006

-

2007
Lancaster University
Lecturer in Music
1999

-

2005
Emmanuel College, Cambridge
Research Fellow
1995

-

1999
Sign up to our email newsletters