Professor Rachel Bowlby FBA
Literary realism; history and theory of consumer culture; Freud, especially in relation to Greek tragedy and feminist reappraisals; Virginia Woolf; contemporary French philosophy.
Elected 2007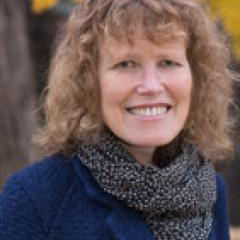 Rachel Bowlby's work is focussed on two main areas: literary realism, and the history and theory of shopping; these interests have been linked since her first book, Just Looking: Consumer Culture in Dreiser, Gissing and Zola (1985). Other books include Shopping with Freud (1993), Carried Away: The Invention of Modern Shopping (2000) and Everyday Stories (2016). She has also written on changing forms of parenthood (A Child of One's Own, 2013) and on Virginia Woolf (Feminist Destinations, 1998 and 1997). All her work is informed by psychoanalytic and deconstructive thinking (e.g. Still Crazy After All These Years: Women, Writing and Psychoanalysis, 1992). Also, she has translated several books by contemporary French philosophers, including Derrida.
Current post
University College London
Professor of Comparative Literature
2014

-
Past appointments
Princeton University
Professor of Comparative Literature
2013

-

2016
University College London
Lord Northcliffe Professor of English
2004

-

2014
University of York
Professor of English
1999

-

2004
University of Oxford
Fellow and Professor of English
1997

-

1999
University of Sussex
English: Lecturer, Senior Lecturer, Reader
1984

-

1994
Publications
A Child of One's Own: Parental Stories 2013
Just Looking: Consumer Culture in Dreiser, Gissing and Zola 1985, 2009
Still Crazy After All These Years: Women, Writing and Psychoanalysis 1992, 2009
Feminist Destinations and Further Essays on Virginia Woolf 1997
Carried Away: The Invention of Modern Shopping 2000
Freudian Mythologies: Greek Tragedy and Modern Identities 2007
Sign up to our email newsletters