Professor Martin Carver FBA
Value-led archaeological investigation of the European first millennium CE, especially in Britain and now Sicily, aimed at rediscovering and interpreting the changing experience and thinking of the people without history
Elected 2020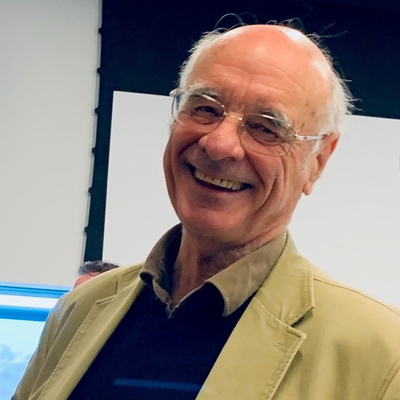 Year elected

2020

Sections
Martin Carver is Emeritus Professor of Archaeology at the University of York. He is a Fellow of the Society of Antiquaries of London and was Vice-President 2003-2006. Honorary Fellow of the Society of Antiquaries of Scotland and of the International Society of Anglo-Saxonists, and was the first secretary of the then Institute of Field Archaeologists in 1982. He was editor of Antiquity from 2002-2012. He has founded the archaeological companies BUFAU at Birmingham FAS Heritage at York and pioneered value-led field research in both academic and commercial sectors.
His principal research field has been the life and times of the communities of post-Roman Europe, as reflected in their art, archaeology and literature, beginning with site-based studies of early medieval Britain, at the Sutton Hoo and Portmahomack sites, and culminating in a synthesis for the island as a whole in Formative Britain, 2019. He has worked on the same period in Ireland, France, Italy and Scandinavia and is currently hte Principal Investigator of an ERC project in Sicily, The Archaeology of Regime change. This project is concerned with the experience of farmers and merchants and their families under successive Byzantine, Islamic and Norman governance. He has served on research grant committees for Britain (AHRC), Ireland (IRC, Humanities), Denmark, Sweden and on Panel H6 of ERC (2009-2015).
An enthusiast for communication with the public, he has published popular books on Sutton Hoo and Portmahomack, and been involved in the creation of museum/visitor centres at both sites. He has written and presented TV programmes for the BBC and other producers, mainly on Sutton Hoo, has made other broadcasts, notably for Radio 3's essay series on Anglo-Saxon women, Five Alpha Females, and gives a dozen or so public lectures each year. His prizes include the British Association for the Advancement of Science for communicating research to the public in 2004; the British Archaeological Awards for best Project - Tarbat - in 2010, and the EAA European Archaeology Heritage Prize in 2015.
Current post
University of York
Emeritus Professor of Archaeology
Past appointments
Antiquity Publications Ltd
Editor
2002

-

2012
Department of Archaeology, University of York
Head of Department
1986

-

1996
University of York
Professor of Archaeology
1986

-

2008
Birmingham University Field Archaeology Unit
Director
1978

-

1986
British Army
Army Officer (Cadet; Lieutenant; Captain; Adjutant)
1958

-

1973
Sign up to our email newsletters