Professor Judith Butler FBA
Feminist and queer theory, focusing on gender, sexuality and the psychosocial formation of the subject, moral and social philosophy, literary theory, and 19th and 20th century European philosophy
Elected 2015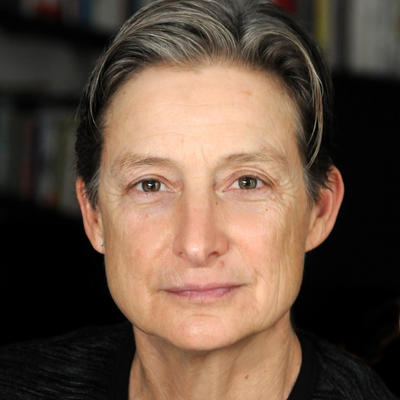 Fellow type

Corresponding Fellow

Year elected

2015
Judith Butler is Maxine Elliot Professor in the Department of Comparative Literature and the Program of Critical Theory at the University of California, Berkeley. She received her PhD in Philosophy from Yale University in 1984.
She is the author of several books, including Subjects of Desire: Hegelian Reflections in Twentieth-Century France, (1987), Gender Trouble: Feminism and the Subversion of Identity (1990), Bodies That Matter: On the Discursive Limits of "Sex" (1993), The Psychic Life of Power: Theories of Subjection (1997), Excitable Speech (1997), Antigone's Claim: Kinship Between Life and Death (2000), Precarious Life: Powers of Violence and Mourning (2004); Frames of War: When Is Life Grievable?(2009), Parting Ways: Jewishness and the Critique of Zionism (2012), Dispossession: The Performative in the Political co-authored with Athena Athanasiou (2013), Notes Toward a Performative Theory of Assembly (2015), Vulnerability in Resistance (2016) and The Force of Non-Violence, (2020). Her books have been translated into more than twenty languages and she has received 11 honorary degrees.
She presently is a principle investigator of Mellon Foundation Grant that supports The International Consortium of Critical Theory Programs which she co-directs. Butler is active in several human rights organizations, having served on the board of the Center for Constitutional Rights in New York and the advisory board of Jewish Voice for Peace. She was the recipient of the Andrew Mellon Award for Distinguished Academic Achievement in the Humanities (2009-13) and was elected to the American Academy of Arts and Sciences in 2019. She is presently the President of the Modern Language Association, 2020.
Current post
University of California, Berkeley
Maxine Elliot Professor of Comparative Literature and Critical Theory
Sign up to our email newsletters