Professor Joni Lovenduski FBA
The impacts of gender on politics: the political representation of women, the selection of candidates for elected office, the roles of women in political parties and comparative European equality policies.
Elected 2007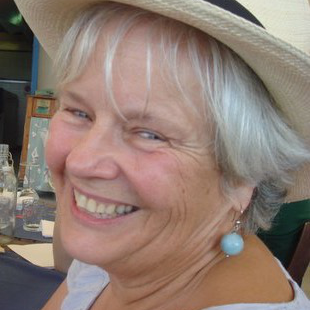 Joni Lovenduski is Anniversary Professor of Politics at Birkbeck College, University of London and Visiting Professor at The Policy Institute at King's College, London. She chairs the Editorial Board of Political Quarterly and is a member of the editorial boards of British Politics, The British Journal of Political Science and French Politics. She was Vice-Chair of the European Consortium for Political Research (ECPR) from 2000-2003 and a member of the Research Council of the European University Institute from 2003- 2008. Her recent and current research is on gender and political representation including party policy on women's representation and the investigation of the gendered nature of institutions in contemporary political systems. Her work has won a number of prizes including the Political Studies Association Special Recognition Award for contributions to political studies (2007), the Gender and Politics Award of the ECPR Standing Group on Gender and Politics in 2007, the UK Political Studies Association's Sir Isaiah Berlin prize for lifetime achievement in political studies in 2013, the ECPR lifetime achievement award for outstanding work in political science (2017) and the American Political Science Association George H. Hallett award for a book published at least ten years ago that has made a lasting contribution to the literature on representation and electoral systems for Political Recruitment: Gender, Race and Class in the British Parliament 1995, which was co-authored with Pippa Norris. In recognition of her research into gender equality she was awarded the degree of Doctoris honoris causa in Social Science by Edinburgh University in 2017.
Current post
Professor Emerita, Birkbeck College, University of London
Past appointments
Birkbeck College University of London
Professor Emerita
2016

-
Birkbeck College University of London
Anniversary Professor of Politics
2000

-
Birkbeck College University of London
Anniversary Professor of Politics
2000

-

2016
University of Southampton
Professor of Politics
1995

-

2000
Loughborough University
Professor of Comparative Politics
1992

-

1994
Loughborough University
Lecturer, Senior Lecturer, Reader, Professor
1972

-

1994
Publications
The New Politics of Abortion (1986)
The Politics of the Second Electorate (1981) co-ed
Women and European Politics: Contemporary Feminism and Public Policy 1986
Gender and Party Politics
Contemporary Feminist Politics w. Vicky Randall, 1993
Political Recruitment: Gender, Race and Class in the British Parliament
Feminism and Politics 2000
Gendering Politics, Feminizing Political Science 2015
Sign up to our email newsletters