Professor Bryony Coles FBA
Prehistoric archaeology; wetlands, environmental change and human responses, landscapes of the North Sea Plain, the European beaver, anthropomorphic wooden figurines, the heritage management of wetlands.
Elected 2007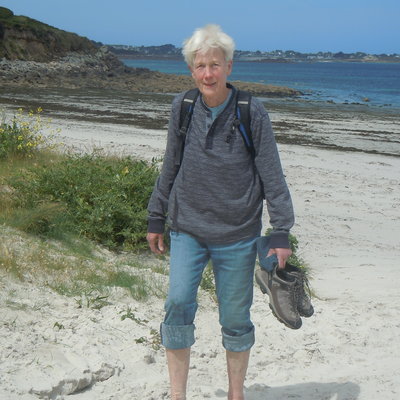 Year elected

2007

Sections
After A-Levels in Biology, French and History, I read history at Bristol University, and volunteered on several archaeological excavations (1965-68). I then took a postgraduate diploma course at the London Institute of Archaeology, followed by an MPhil in Anthropology at UCL. In 1972 I was appointed Lecturer in Prehistoric Archaeology at Exeter University. My first major research project, co-directed with Prof John Coles FBA, was based in the peatlands of the Somerset Levels, investigating the well-preserved archaeological and environmental evidence of the wetlands ahead of peat extraction. The exceptional preservation of organics enabled new areas of research, such as prehistoric woodland exploitation and wood-working. The results were published in Somerset Levels Papers (1975-1989), and Sweet Track to Glastonbury. From 1986 onwards we co-ordinated WARP, an international network of wetland archaeologists and, with English Heritage, contributed to the development of wetland heritage management in the UK and mainland Europe. In the mid 1990s a British Academy Research Readership led amongst other publications to 'Doggerland: a speculative survey'. Following this, I embarked on a series of beaver-related projects which combined fieldwork in present-day beaver territories in mainland Europe with archaeology, ecology, history and palaeo-environmental studies. This research is on-going, increasingly multi-disciplinary, and attracting new audiences thanks to current public interest in beaver re-introductions.
Current post
Emeritus Professor of Prehistoric Archaeology, University of Exeter
Past appointments
University of Exeter
Emeritus Professor
2008

-
University of Exeter
Emeritus Professor of Prehistoric Archaeology
2008

-
University of Exeter
Professor of Prehistoric Archaeology
1996

-
University of Exeter
Professor of Prehistoric Archaeology
1996

-

2008
University of Exeter
Professor of Prehistoric Archaeology
1996

-

2008
University of Exeter
Reader in Prehistoric Archaeology
1990

-

1996
University of Exeter
Lecturer in Prehistoric Archaeology
1972

-
Publications
Wetland Management: a survey for English Heritage WARP Occasional Paper 9. 1995
Anthropomorphic Wooden Figurines from Britain and Ireland. Proceedings of the Prehistoric Society 1990, vol.56, 315-333
Anthropology for Archaeologists 1981
Sweet Track to Glastonbury 1986
Doggerland: a speculative survey Proceedings of the Prehistoric Society 64, 45-81 1998
Beavers in Britain's Past 2006
Sign up to our email newsletters