Who cares if Britain isn't a Christian country?
Thu 28 Jan 2016, 18:30 - 20:00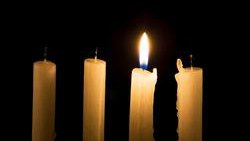 Venue

The Royal Society, 6-9 Carlton House Terrace, London, SW1Y 5AG
Just how 'religious' is Britain? Is the UK a secular state? Multi-faith? Christian? What do such definitions mean both practically for the infrastructure of civil society and culturally in terms of how we view ourselves and others? Does having a formal label actually make a difference to what happens on the ground, to the experiences and activities of individuals and local communities?
This event was part of the British Academy Debates on Faith.
Speakers:
Revd Professor Diarmaid MacCulloch Kt DD FBA, Professor of the History of the Church, University of Oxford
Professor Iain McLean FBA, Professor of Politics, University of Oxford
Professor Mona Siddiqui OBE, Professor of Islamic and Inter-religious Studies, University of Edinburgh
Polly Toynbee, Vice-President and Patron, British Humanist Association Columnist, Guardian
Chaired by Sameer Rahim, Arts and Books Editor, Prospect
Media partner:


Read related articles on Prospect's British Academy Debates hub
Sign up to our email newsletters