What's happening...? Democratic renewal
Thu 23 Jan 2020, 18:30 - 21:00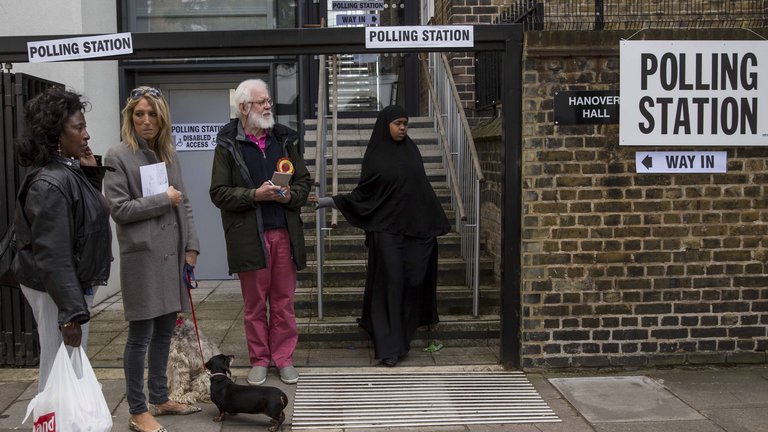 Venue

The British Academy, 10-11 Carlton House Terrace, London, SW1Y 5AH
This event is now fully booked. Please click 'Book Event' to join the waitlist if you are interested in attending, as we may be able to release additional tickets.
Join us as we discuss how we can go about renewing our democracy: do we need more or less direct involvement from voters? Are there any short-term fixes for what seems to be a long-term problem? Are our current crop of politicians equal to the task of restoring trust in them and the system they work in?
This event will feature experts from the British Academy's Frontiers of Democracy programme, PSA Specialist Groups and practitioners.
Speakers:
Dr Rod Dacombe, King's College London and PSA Participatory and Deliberative Democracy Specialist Group
Dr Gergana Dimova, University of Winchester and PSA Anti-Politics Specialist Group
Professor Matthew Flinders, Professor of Politics and Founding Director, Sir Bernard Crick Centre for the Public Understanding of Politics, University of Sheffield
Dr Manjeet Ramgotra, SOAS University of London and PSA Women and Politics Specialist Group
Anthony Wells, Director of Political and Social Research, YouGov
Introductory remarks will be given by Professor Conor Gearty FBA, Professor of Human Rights Law, London School of Economics 
Chair:
Emma Vardy, Ireland Correspondent, BBC News
Programme:
18:00 doors open
18:30 - 19:30 panel discussion
19:30 - 20:00 audience Q&A
20:00 - 21:00 networking reception with drinks and canapés
Organised in partnership with the Political Studies Association

Free, booking required
As this event is free, not everyone who registers for tickets attends. To make sure we have a full house we allocate more tickets than there are seats. We do our best to get the numbers right, but unfortunately we occasionally have to disappoint people. Admission is on a first come, first served basis, so please arrive in good time for the start of the event.
If you have any questions about this event, please refer to our Public Events FAQ. If your question is not answered, please email [email protected].
Image: © Rob Stothard / Stringer / Getty Images News / Getty Images
Sign up to our email newsletters