What if? Models, fact and fiction in economics
Wed 16 Oct 2013, 19:00 - 20:15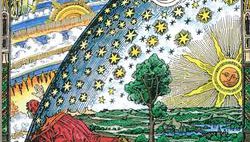 Venue

The British Academy, 10-11 Carlton House Terrace, London SW1Y 5AH
What would have happened to economic growth if the railway had not been invented? What if the monetary system behaved like a hydraulic machine? And why have economists argued about the exchanges that Robinson Crusoe might have made with Friday on their desert island? Professor Morgan uses materials from the history of economics to illuminate how economists have created and used models – devices that combine elements of the factual and fictional – to explore the economic world.
Speaker:
Professor Mary S Morgan FBA
Professor of History and Philosophy of Economics, London School of Economics
About the speaker:
Mary S. Morgan FBA is Professor of History and Philosophy of Economics at the London School of Economics and University of Amsterdam. Her bookThe World in the Model (2012) follows others on 'travelling facts', on measurement, and on observation. She has recently held a British Academy / Wolfson Research Professorship for 'Re-Thinking Case Studies Across the Social Sciences'.
---
More about the Keynes Lectures in Economics
Sign up to our email newsletters