Variation in Scots
Wed 25 Apr 2018, 18:30 - 20:00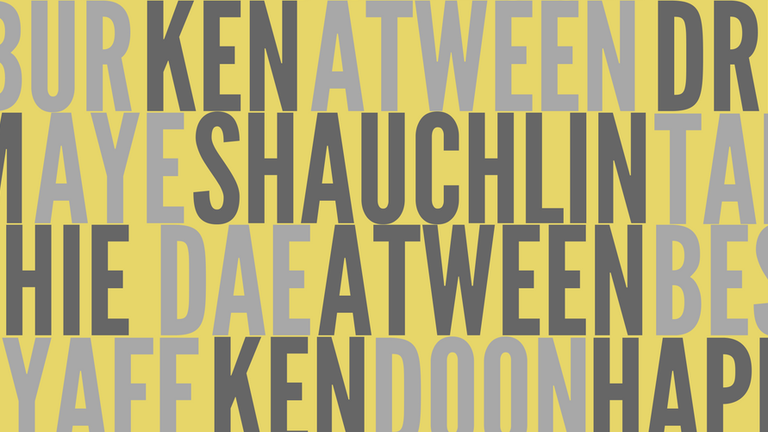 Venue

Royal Society of Edinburgh, 22-26 George Street, Edinburgh, EH2 2PQ
This event is part of the British Academy's season on Identities & Belonging
According to the 2011 Census, around 30% of the Scottish population speak Scots and it is an integral part of the country's culture and heritage. But, with a range of distinct regional and local variants spoken, how is the language being preserved for future generations on a local and national level? Join our panel as they discuss the structure, history and evolution of the Scots language and its contribution to Scotland's identity and future.
Speakers:
Bruce Eunson, Scots Language Coordinator, Education Scotland
Michael Hance, Director, Scots Language Centre
Alice Heywood, Learning Officer, National Library of Scotland
Professor Robert McColl Millar, Professor in Linguistics and Scottish Language, University of Aberdeen
Professor Jennifer Smith, Professor of Sociolinguistics, University of Glasgow
Chair:
Professor Jeremy Smith FRSE, Professor of English Philology, University of Glasgow
Organised in partnership with the Philological Society and the Royal Society of Edinburgh:

Free, booking required
If you have any questions about this event, please refer to our Public Events FAQ. If your question is not answered, please email [email protected].
Sign up to our email newsletters