Is true religion always extremist?
Thu 3 Mar 2016, 18:30 - 20:00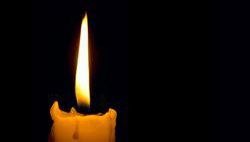 Venue

Riddell Hall, Queen's University Belfast, 185 Stranmillis Road, Belfast, BT9 5EE
Religious extremism isn't a new phenomenon, so what makes the challenges we face today different from those that have come before? Is religious extremism really on the rise, or does it just have a new look for a modern, technologically-advanced age? Given the pressures caused by an expanding global population in an increasingly interconnected world, is a clash of faiths inevitable?
This event was part of the British Academy Debates on Faith.
Speakers:
Innes Bowen, Producer, BBC Radio 4, and author, Medina in Birmingham, Najaf in Brent: Inside British Islam
Professor John Brewer MRIA, Professor of Post Conflict Studies, Queen's University Belfast
Professor Richard English FBA MRIA, Wardlaw Professor of Politics, University of St Andrew's
Tehmina Kazi, Director, British Muslims for Secular Democracy
Chaired by William Crawley, presenter, BBC Radio Ulster
Media partner:


Read related articles on Prospect's British Academy Debates hub

Sign up to our email newsletters