Thomas Hobbes: Liberal illiberal
Wed 15 Oct 2014, 19:00 - 20:15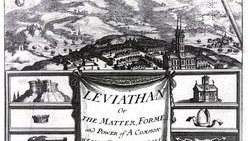 Venue

The British Academy, 10-11 Carlton House Terrace, London SW1Y 5AH
Thomas Hobbes's Leviathan (1651) has long been seen as a deeply illiberal work. Hobbes defended absolute sovereignty (and, indeed, absolute monarchy); he was scornful of any attempt to show that sovereign authority must be subject to legal controls. But at the same time he set out some principles, such as individualism and the dependence of all political authority on consent, which we associate with the origins of the modern liberal tradition. There may even be some of the building-blocks of constitutionalism in his anti-constitutionalist theory. This lecture explores the liberal elements in the classic work of an illiberal thinker.
Speaker:
Sir Noel Malcolm FBA
About the speaker:
Noel Malcolm is a Senior Research Fellow of All Souls College, Oxford. He was previously a Fellow of Gonville and Caius College, Cambridge, and Foreign Editor of The Spectator. A specialist in Hobbes, he is a General Editor of the Clarendon Edition of the Works of Hobbes.
Chaired by: Professor Quentin Skinner FBA, Queen Mary University of London
---
MASTER-MIND LECTURE
More about the Master-Mind Lectures
Sign up to our email newsletters