Thinkers for our time: Sylvia Pankhurst
Tue 5 Dec 2017, 18:30 - 20:00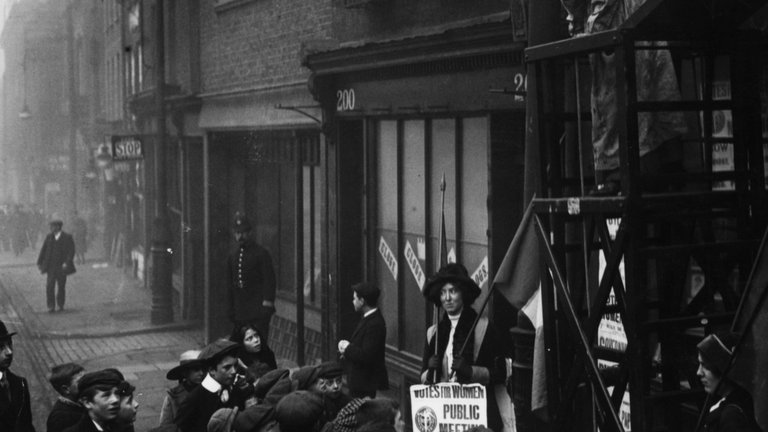 Venue

The British Academy, 10-11 Carlton House Terrace, London, SW1Y 5AH
This event is part of the British Academy's season on Revolutions
A leading campaigner for women's and workers' rights, Sylvia Pankhurst (1882-1960) helped shape the policy and the methods of the suffragette struggle. She attended the Royal College of Art, and as both an artist and an activist, she placed visual imagery, performance, costume and colour at the heart of political activism and argument. Join our panel as they discuss Sylvia Pankhurst, her creative approach to fighting oppression and the contemporary resonances of her work.
This event is the fourth in a series re-thinking the life and work of influential historical figures from across the Academy's disciplines. It follows events exploring Freud, Wollstonecraft and Malthus. 
Speakers:
Katherine Connelly Author Sylvia Pankhurst: Suffragette, Socialist and Scourge of Empire (Pluto Press, 2013); Queen Mary, University of London
Rachel Holmes Author, Eleanor Marx: A Life (Bloomsbury, 2014)
Dr Naomi Paxton Research Assistant, University of Lincoln and UK Parliament Vote 100 project
Hester Reeve Reader in Fine Art, Sheffield Hallam University; Co-founder of the Emily Davison Lodge; Co-curator of BP Spotlight: Sylvia Pankhurst, Tate Britain 2013-4
Chair:
Professor Sally Shuttleworth FBA Professor of English Literature, University of Oxford  
This event is fully booked. To join the waitlist click 'book event'.
As our public events are free, not everyone who registers for tickets attends. To make sure we have a full house we allocate more tickets than there are seats. We do our best to get the numbers right, but unfortunately we occasionally have to disappoint people. Admission is on a first come, first served basis, so please arrive in good time for the start of the event.
If you have any questions about this event, please refer to our Public Events FAQ. If your question is not answered, please email [email protected].
Sign up to our email newsletters