Thinkers for our time: Goethe
Thu 15 Nov 2018, 18:30 - 20:00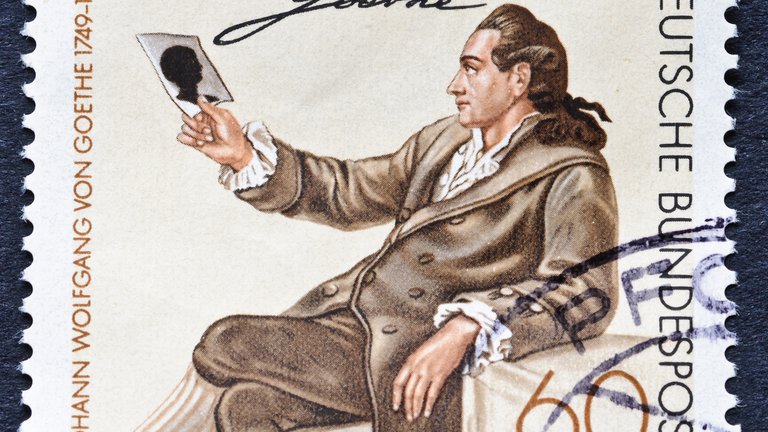 Venue

The British Academy, 10-11 Carlton House Terrace, London, SW1Y 5AH
Johann Wolfgang von Goethe (1749-1832) is recognised as the greatest German literary figure of the modern era. An innovative writer of European stature in almost every genre from poetry to autobiography, and an early enthusiast for world literature, Goethe was also an impassioned investigator in many areas of natural science. As a self-declared 'citizen of the world', Goethe's body of work, and openness to the world, continue to inspire and resonate today. Chaired by Ritchie Robertson, our panel will discuss his life and legacy.
Thinkers for our time is a series re-thinking the life and work of influential figures from across the Academy's disciplines, particularly history and the arts. This is the sixth in the series, following events exploring Sigmund Freud, Mary Wollstonecraft, Thomas Malthus, Sylvia Pankhurst and Charlie Chaplin. 
Speakers:
Dr Johannes Kaminski, Marie Skłodowska-Curie Fellow, University of Vienna
Dr Charlotte Lee, Lecturer in Modern German Studies, University of Cambridge
Professor Dan Wilson, Professor of German, Royal Holloway, University of London

Chair: 
Professor Ritchie Robertson FBA, Taylor Professor of the German Language and Literature, Fellow of The Queen's College, University of Oxford and author of Goethe: A Very Short Introduction (Oxford: Oxford University Press, 2016)
As our public events are free, not everyone who registers for tickets attends. To make sure we have a full house we allocate more tickets than there are seats. We do our best to get the numbers right, but unfortunately we occasionally have to disappoint people. Admission is on a first come, first served basis, so please arrive in good time for the start of the event.
An audio recording of this event is available.
If you have any questions about this event, please refer to our Public Events FAQ. If your question is not answered, please email [email protected].
Sign up to our email newsletters