The McCosh Lecture: The idea of a university
Wed 17 May 2023, 14:00 - 16:00
Accessibility

Accessible parking
Wheelchair accessible venue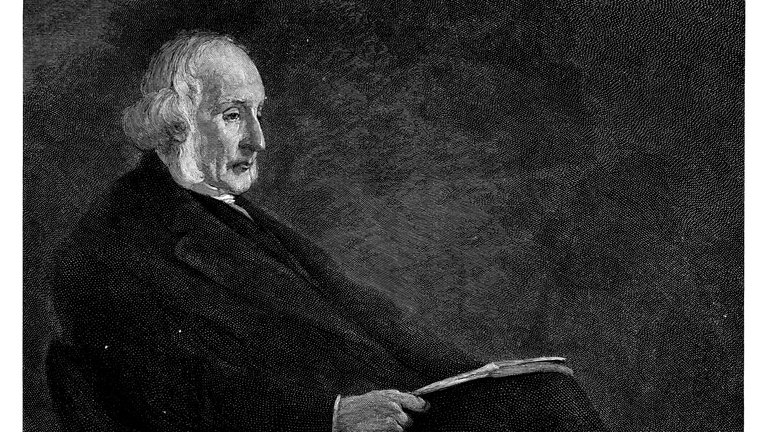 Venue

Queen's University Belfast – Lanyon Building, Canada Room & Council Chamber

Price

Free
Professor David Livingstone FBA of Queen's University Belfast, 'James McCosh and the Idea of a University'.
When James McCosh left Queen's College Belfast in 1868, it was to take up the Presidency of the College of New Jersey in the United States. There he transformed the College into one of the world's leading institutions of higher learning – Princeton University. In an era of religious revival, Darwinian evolutionism and the professionalisation of science, McCosh navigated his own distinctive path through the challenges of a rapidly changing intellectual culture drawing on his earlier experience in Belfast. In this lecture, we revisit McCosh's educational philosophy and its religious underpinnings, and pause to consider what relevance, if any, it has to current debates about the nature and purpose of the modern university.
Biography
David N. Livingstone is Professor Emeritus of Geography and Intellectual History at Queen's University Belfast. Amongst his many academic distinctions, he is Fellow of the British Academy and Member of the Royal Irish Academy. In 2002 he was awarded an OBE for his services to Geography and History, and in 2019 a CBE for services to scholarship in Geography, History of Science and Intellectual History. He is author of numerous books, including, The Geographical Tradition (1992), Putting Science in its Place (2003), Adam's Ancestors (2008), and Dealing with Darwin (2014). He has recently completed a monograph entitled The Empire of Climate: Explorations in the History of an Idea.
About the McCosh Lecture at Queen's University Belfast
This Lecture, originally the Annual Religious Studies Lecture, is named in honour of James McCosh (1811-1894) who was appointed to the Chair of Logic and Metaphysics at Queen's University in 1850 shortly after the establishment of the University. In 1868 he left Ireland to become President of Princeton University. His sphere of influence was extensive, not only as a leading moral philosopher and educationalist, but as a pioneer of modern psychology and as a prominent advocate for the reconciliation of evolution and religion.
Reflecting McCosh's wide interests, the Lecture, delivered annually at QUB since 2011, is in the field of Religious Studies broadly conceived. Previous lecturers have included climate scientist Mike Hulme (Tyndall Centre for Climate Change, University of East Anglia), Mona Siddiqui, professor of Islamic and Interreligious Studies (University of Edinburgh), the American novelist and essayist Marilynne Robinson, and former British Academy Vice President Sir Diarmaid MacCulloch and former British Academy President Baroness Onora O'Neill.
Lecture 2pm to 3pm, followed by light refreshments until 4pm.
Image: James McCosh, stock illustration (Getty Images)
Sign up to our email newsletters