Tackling Today's Terrorists: The challenges for national security
Thu 18 Jun 2015, 18:30 - 20:00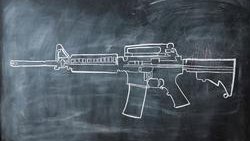 Venue

The British Academy, 10-11 Carlton House Terrace, London SW1Y 5AH
Professor Richard Aldrich was in conversation with Sir David Omand as they discussed why counter-terrorism policies need to take account of how terrorist organisations adapt and innovate. This event reflected on how security practitioners' own actions were influenced by changes to jihadist and dissident republican terrorist practice.
Speakers:
Richard Aldrich, Professor of International Security and Director of Research in Politics and International Studies, University of Warwick
Sir David Omand, Former Director of GCHQ and the first national Security and Intelligence Co-ordinator.
Image: © Cadalpe/Image Source/Corbis
This event was organised in connection with the British Academy Conference How Terrorist Groups 'Learn': Innovation and adaptation in political violence.
Sign up to our email newsletters