Is social media the new political leader?
Wed 15 Jun 2016, 19:00 - 20:30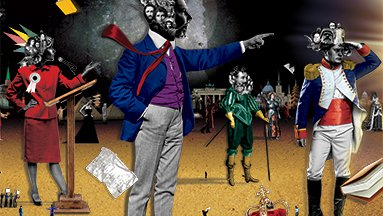 Venue

The British Academy, 10-11 Carlton House Terrace, London, SW1Y 5AH
What role has social media played in recent political developments and events? What ability does it have to shape and inform public opinion? Are traditional outlets for news and current affairs losing sway?
What are the pros and cons of social media as a source of news and as a political force? Is it a democratic form empowering the masses or is it open to commercialisation, privatisation and control? What are dangers of using social media to exercise freedom of speech?
Can social media activism really lead to political change/a political movement? Is social media becoming a political force bigger and beyond its users? Do we, and should we, want it to?
Speakers:
Jamie Bartlett, Director, Centre for the Analysis of Social Media, Demos
Professor Angela Philips, Professor, Media and Communications, Goldsmiths
Barbara Speed, Technology and digital culture writer, New Statesman
Professor Damian Tambini, Associate Professor, Director of the Media Policy Project, LSE
Chaired by Stephen Khan, editor, The Conversation UK
Interested in this event? Find out more about our season on political leadership taking place throughout June 2016.
Sign up to our email newsletters