Reinventing the Corporation
Tue 3 Mar 2015, 18:00 - 19:15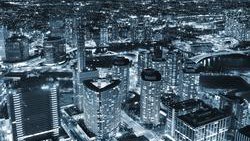 Venue

The British Academy, 10-11 Carlton House Terrace, London SW1Y 5AH
The business corporation is one of the most important institutions in our lives. It feeds, clothes and houses us. It employs us and invests our savings.  It is the source of economic prosperity and the growth of nations around the world. But the corporation is also the cause of immense problems and suffering, a source of poverty and pollution, and its failures are increasing.  While governments are subject to repeated questioning and scrutiny, the corporation receives relatively little attention. In this lecture, Professor Colin Mayer discussed the role of the corporation in contemporary society and what we can do to reform it.
Speaker:
Professor Colin Mayer FBA
Chaired by: Professor Mary Morgan FBA, London School of Economics
Colin Mayer is the Peter Moores Professor of Management Studies at the Saïd Business School at the University of Oxford. He is a Professorial Fellow of Wadham College, Oxford and an Honorary Fellow of Oriel College and St Anne's College, Oxford.
---
SIR JOHN CASS'S FOUNDATION LECTURE
More about the Sir John Cass's Foundation Lectures
Sign up to our email newsletters