Racial Discrimination and Criminal Justice
Thu 9 Jul 2015, 18:00 - 19:30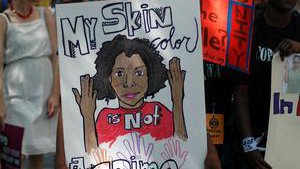 Venue

The British Academy, 10-11 Carlton House Terrace, London SW1Y 5AH
The 2012 convictions for the murder of Stephen Lawrence again brought into sharp focus the problematic interaction between racial discrimination and criminal justice. However, this is not just a British problem. A panel of leading voices from politics, academia and legal practice explored the issues at the nexus of race, EU law and policing.
Speakers:
Ben Bowling, Professor of Criminology and Criminal Justice at Kings College London.
Momodou Jallow, Vice-President for the European Network Against Racism in Europe.
Rajiv Menon QC, Garden Court Chambers
Dr Alpa Parmar, Departmental Lecturer in Criminology at the University of Oxford.
Image: © fleshmanpix
This event was organised in connection with the British Academy Conference The Race Relations Act @ 50.
Sign up to our email newsletters